Arts Events in the Twin Cities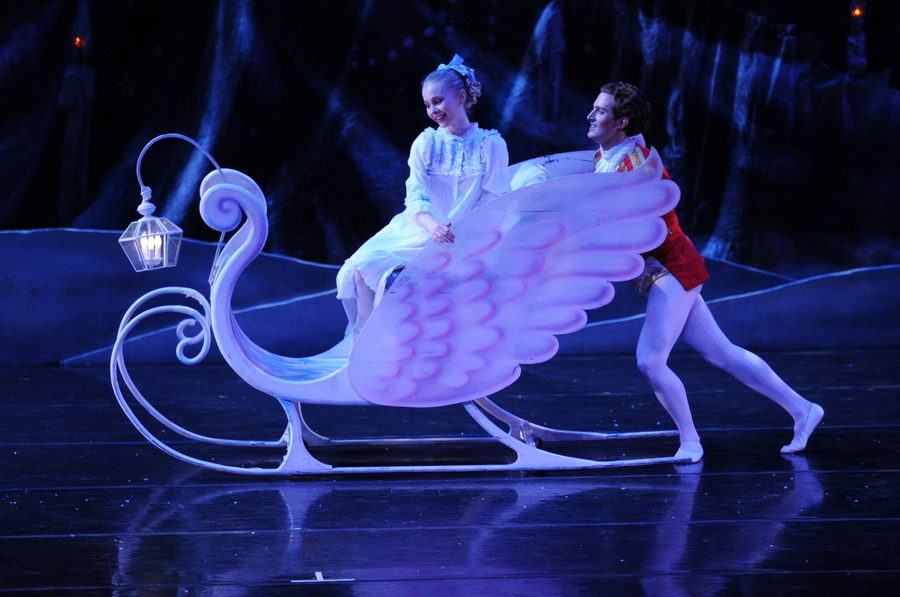 As the holiday season begins to creep up on the Twin Cities, the art scene has also been working overtime, with many perennial as well as new productions and events that would be worth checking out this holiday season.
The Nutcracker Ballet, written in 1892 by Russian composer Pyotr Ilyich Tchaikovsky, has been a family favorite production ever since its popularity peak in the 1960s.
"One of the biggest reasons The Nutcracker has become so popular is because of its wide appeal [to] families and especially children," explains pianist and classical music expert Yao Xiaoyun.  
Some of the most famous musical pieces from the ballet and suite, such as "Dance of the Sugar Plum Fairy" and "Waltz of the Flowers," have been used over and over again in popular culture; there was even a production of "The Hip Hop Nutcracker" at the Ordway late last month.
For those who are interested in seeing a traditional production of this classic, the Ballet Minnesota, Metropolitan Ballet, Academy of Russian Ballet and numerous other dance studios and schools are putting on the timeless production this holiday season.
Another fantastic seasonal show that is unique to the Twin Cities is the Guthrie Theater's production of A Christmas Carol. Performed on the Guthrie's curved Wurtele Thrust Stage to maximize the connection between actor and audience, this spin on the classic tale written by Charles Dickens revolves around a stingy old man who learns to embrace holiday spirit.
A Christmas Carol has been such a popular novella and musical because it appeals to all kinds of people and encourages everyone to put aside selfishness to enjoy the season with people around them.
The Guthrie's production of A Christmas Carol plays from November 14 through December 30.
Lastly, there is an art event this winter exclusive to the Twin Cities metro area that many have probably not heard of, but is worth checking out.
The Art Shanty Project, hosted on top of frozen Lake Harriet, is "an artist-driven temporary community in which… public spaces can be used as… artistic environments to expand notions of what art can be."
The experience of the Art Shanty Project is "part art gallery, part art residency, and part social experiment" and has been going on for eleven years consecutively.
Every year, groups of artists build mini ice fishing house-like structures on the lake which are covered in artistic designs, all architecturally obscure and creative. There is no need to buy any tickets; just show up and enjoy. This project starts in mid-January and ends early February.