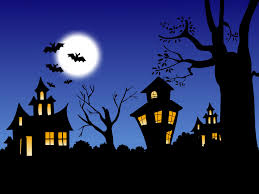 Megan Prosser, Back Page Editor

October 29, 2013

Filed under Backpage, Top Stories
The mask in 'Halloween' is actually a costume mask of William Shatner's (Star Trek actor) face. The production crew bought the cheapest mask they could find at a Halloween store and spray painted it white. Who knew Captain Kirk could be so scary. The barf used in 'The Exorcist' is actually...
Megan Prosser, Back Page Editor

September 17, 2013

Filed under Backpage
For many freshmen, the transition into high school can be a stressful and confusing time. While they often seek guidance through the precedent of the senior class, seniors look at incoming freshmen as a yard stick to measure their progress in four years. Seniors now carry the responsibility...