Back to Back: Boys Tennis and Golf Look to Defend Their Titles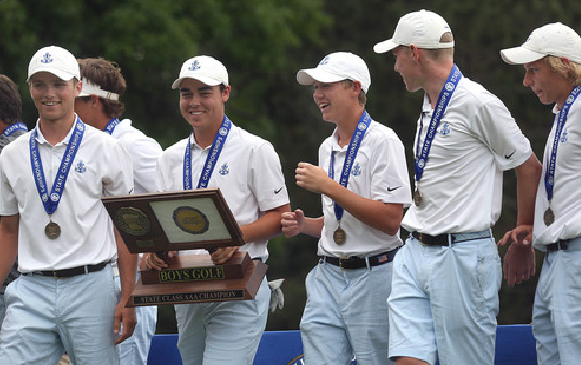 Hang on for a minute...we're trying to find some more stories you might like.
Spring is drawing nearer, and with the change in seasons comes the beginning of spring sports at Minnetonka High School. Captain's practices for several sports have started already. Minnetonka spring sports took home two state titles last year, and both teams – boy's tennis and boy's golf – have every intention of repeating their accomplishment.
"We're going back to back," said Jeff Week, a senior captain for the boy's tennis team. "You can quote me on that." The win last year was their first state title since 1974, and the team certainly has a good chance to be repeat champs. Led by returners Carter Smiley, Ben Wheaton, Ahmed Atayev, and Week, the boys will look to push through a tough conference schedule that includes one or their main competitors, Edina, before sections and state.
Boys golf also looks to claim back to back state championships. They are led by senior captain Ben Sigel, last year's individual state champion. The boys return five players from last year's state championship team who look to expand on their thirteen stroke victory from last year.
Competition in the Lake Conference is tough. Both Wayzata and Edina consistently ranked in the top five teams in the state last year, with Eden Prairie not far behind. Like the tennis team, the golfers will have plenty of experience on the road to repeating as champs. They'll need it to be successful again this season.