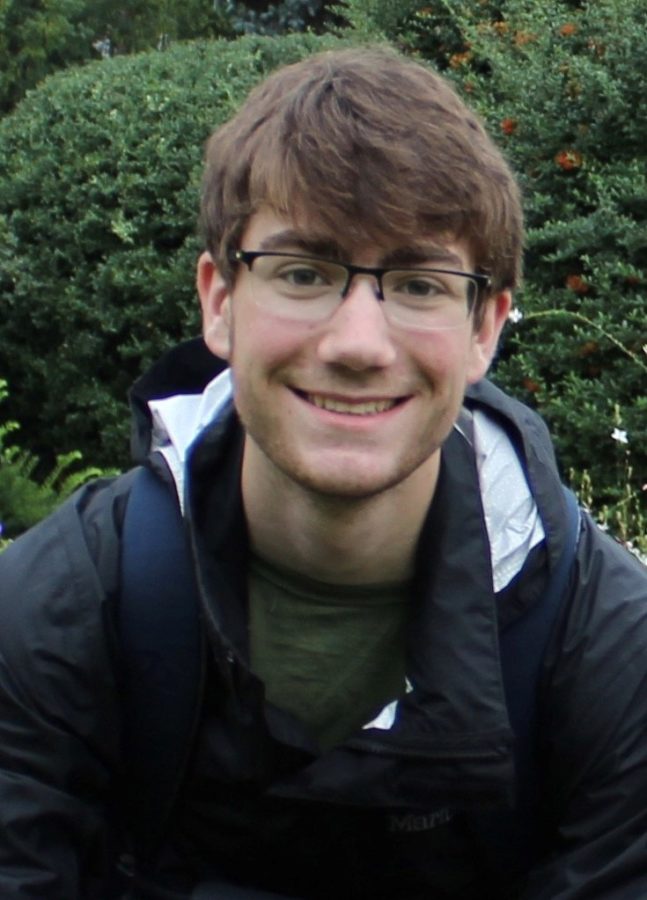 Hello! Please enjoy the one good photo of me. My name is Wyatt Mosiman, and this year I'm the Editor in Chief of
Breezes
(well, Co-Editor in Chief, one for snacks and one for wisecracks). In previous years I've been a Copy Editor and a Commentary Editor. Outside of
Breezes
, you can often find me hanging out with friends in the Writing Center, where I've worked as a coach for three years. I'm also starting Origami Club this year, so I don't think I'll be able to squeeze Star Wars into my schedule—sorry guys. I enjoy downhill skiing, cats, cacti, writing, being with friends, dogs, Star Wars, Mexican food, raincoats, origami, shirts that are gray and shorts that are red, IB,
A Tree Grows in Brooklyn
by Betty Smith, playing cello, fun socks, and the Oxford Comma.
Wyatt Mosiman, Editor-in-Chief
May 24, 2019

Boys can be Friends with Girls and it Took Me too Long to Figure This Out

(Story)

Apr 26, 2019

The American Public School Taboo: Sex Education

(Story)

Apr 17, 2019

Opinion: There is a Crisis at the Southern Border, But Not the Type the Trump Administration Has Advertised

(Story)

Feb 15, 2019

Maintaining Healthy Relationships as a High Schooler

(Story)

Oct 26, 2018

E-Cigarette and Nicotine Use Among Teenage Population

(Story)

Sep 28, 2018

High School Expectations Vs. Reality for Freshman Year

(Story)

Sep 29, 2017

The Hypocrisy of a "Putt-Putt" President

(Story)

Mar 22, 2017

First Annual Drinking Fountain Awards at MHS 2017

(Story)

Nov 28, 2016

The Skipper Mascot: Represents Us Well?

(Story)

Oct 29, 2016

From Sports to Politics

(Story)

Oct 19, 2016