The Importance of Finding a Community Outside of High School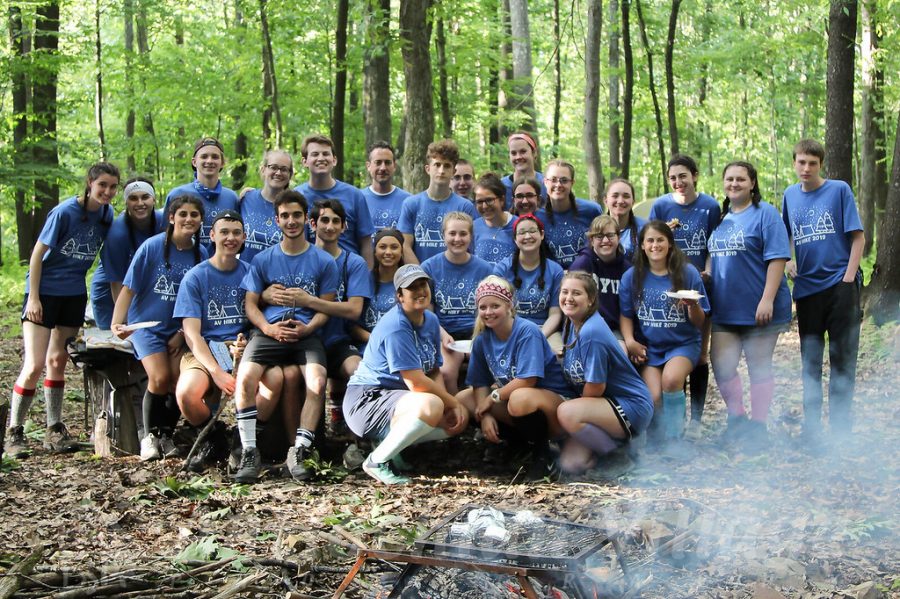 Liam Boris, Managing Editor, Student Life
June 3, 2020
It's been said that learning in high school is not strictly about academics. In fact, learning throughout all of public schooling is actually not always focused on academic achievement. Minnetonka High School aims for all "students [to] excel in each of the four A's of high school success: Academics, Activities, Arts and Athletics." Although all four "A's" are important, this definition leaves out the informal elements of high school education. These include developing time management skills, forming one's values, and learning how to create and preserve friendships and other relationships.
Many high schoolers succeed in finding great friendships from school that they hold onto for all four years. Others, such as myself, may not have found that same success as their peers. And that is okay. One of the most important lessons I learned in high school is letting go of things you cannot control. Whether or not one forms great relationships during high school, it is commonly known that once individuals leave their senior year and head off to pursue their post-secondary plans, their friendships from high school typically diminish over time.
In my underclassmen years, I had a great group of school friends that I spent plenty of time with; however, once I started the PSEO program, that group started to dwindle little by little. I still attended the high school for my Spanish immersion and Orchestra courses, but I found that I started to have less and less in common with my peers. Even so, I still held onto a handful of close school friends.
Photo Courtesy of St. Mary's Camp
As I started to have fewer and fewer relationships at the high school, I soon realized that I had to find a second community outside of the high school that is not as temporary. Ultimately, I found my home in the Orthodox Christian community, specifically within its camping ministries. I have been an Orthodox Christian all of my life, and I have primarily attended St. Mary's Summer Camp in Amery, Wisconsin and The Antiochian Village Summer Camp in Ligonier, Pennsylvania. In the summer of 2019, I also attended Armenian Orthodox Hye Camp in Illinois and the Special Olympics of Pennsylvania Multi-Sport Training Camp hosted at Antiochian Village as a Counselor-in-Training and Society of Orthodox Youth Organization (SOYO) Special Olympics Coach, respectively. All four of these programs have been extremely influential in my life, and I found some amazing friends through them. Before the pandemic, me and a group of my local friends from St. Mary's Camp would gather each week at a Starbucks to study, and we often would get together for other fun activities. 
Despite not having as many close friendships at the high school as I used to, I still feel connected. Even more so, I know that I will keep the friendships that I have made for life. My word of advice to all high school readers is that although the friendships you make from the school are important, I highly suggest that you find a community outside of school that is important to you. It does not necessarily have to be multiple summer camps as it was for me, but rather, whatever works best for you. As someone who started their post secondary plans earlier than most, I can attest to the fact that the common interest found in high school friendships is simply that like-minded individuals go to the same school. Once that temporary similarity is gone, it is difficult to find a new common interest. For that reason alone, it is crucial to find a more permanent community that you can rely on. As I move onto the next step in my life, I understand that I am heading into uncharted territory, but with the help of my Orthodox Christian community, I know I will have all the support I need. I suggest you find that outside support as well.