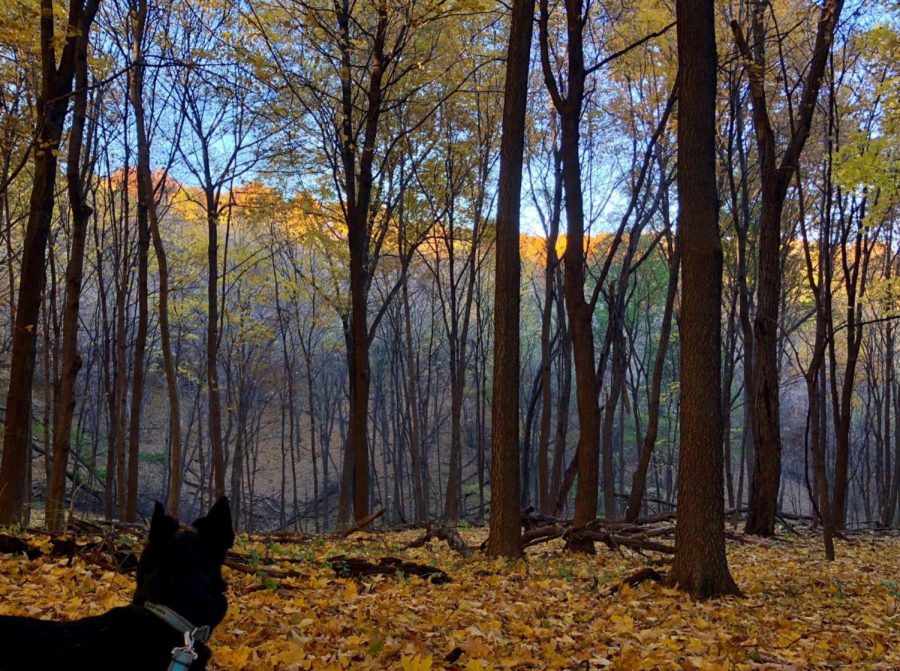 Kerrera Jackson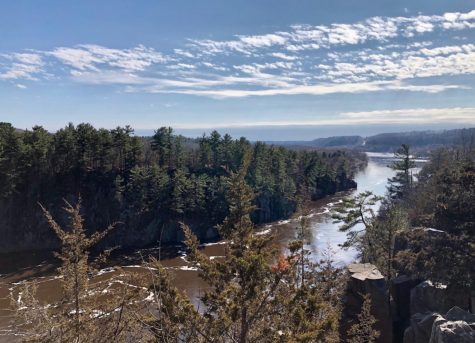 With summer just around the corner and the weather getting warmer and warmer every day, the urge to get outside is growing. School feels like it is already over even though there is only this last stretch left, and all students can think about is relaxing and not being indoors anymore. One of the greatest ways to get out of the house this summer and feel more connected to the environment is hiking. 
    Here are five of the best hiking trails and parks to visit near Minnetonka that readers should definitely check out!
Richard T. Anderson Conservation Area, Eden Prairie
This park is a part of the river bluffs that overlook the Minnesota River and valley. There are countless trails to choose from, so hikers get a unique experience no matter how many times they visit this park.  Richard T. Anderson Conservation Area features scenic overlook trails to the river, as well as other trails through forests and creeks. Beautiful cyprus and oak trees dot this park's landscape among natural grasses and wildflowers. If hikers are the type of person who likes to learn as they explore, signs are posted intermittently along the trails, telling them about the nature and history of the area. This park is great for all seasons, letting hikers escape into the natural world and a serene microcosm of the current season. 
Interstate State Park, Taylors Falls
This park is around an hour away, but the drive is incredibly worth it. Interstate State Park is on the border of Minnesota and Wisconsin on the St. Croix River, and it features many trails into creeks and forests, as well as cliffs overlooking the river. The main draw, however, are its glacial potholes. These holes were created at the end of the last ice age when the St. Croix used to be a massive glacial river, carving these giant, perfectly circular holes straight into the rock in the river bluff. Some of these potholes have stairs going down into them, or walkways over them, allowing hikers to revel in all that nature can do. Rock-climbing, fishing and canoeing are popular activities that this gorgeous state park has to offer, and if MHS students are looking to spend more time in this park, they can also find beautiful picnic spots and campgrounds. 
Minnesota Valley Refuge Visitor Center, Bloomington
Offering 46 miles of trails and two visitor centers, the Minnesota Valley Refuge Center is the main visitor center for the Minnesota Wildlife Refuge, which stretches all the way from Jordan to Minneapolis. It includes myriad trails that go through forests, along creeks, on river banks, and on the edge of lakes, giving visitors a taste of a variety of natural spaces. Since it is the center of the Minnesota Wildlife Refuge, it offers environmental education and protects fragile and important natural resource areas from degradation. This refuge is home to countless animals, including a large number of river otters that hikers could be lucky enough to see if they visit! 
Murphy-Hanrehan Park Reserve, Prior Lake
This park is mainly forest land, where at some points on trails hikers cannot see the sky anymore because the treetops are so dense. This area is so serene and still, one could spend hours just listening to birds chirping and little animals rustling around. This land is undeveloped, apart from the trails, so it is perfect for birdwatching and has been designated an Important Bird Area by the National Audubon Society. Most beautiful of all in these forests are their marshes and ponds right along the glacial ridges it features. If MHS students are fans of forest hiking, this is the spot to go.  
Westwood Hills Trail, St. Louis Park
    Westwood Hills Trail is a 160-acre natural area surrounding Westwood Lake, showcasing its beautiful boardwalks and marshes filled with cattails. Marsh birds are common here, one of the most beautiful being the red-winged blackbird. It is also home to many other animals, including deer, turtles, fox, mink and owls. This park also includes a nature center where one can go to learn more about the area while walking more trails. 
Not only is hiking good exercise, it is also great for one's mental health. 
According to a study done by researchers at Stanford University, "Spending quality time in the great outdoors reduces stress, calms anxiety, and can lead to a lower risk of depression." 
Getting outside and away from the fast and loud bustle of everyday life can clear one's mind and boost one's mood more than one might expect. 
"I love hiking and I love nature so much because it's the only real thing we have. It's where we are supposed to be and someplace I belong. There's no judgement in nature, and your problems just don't matter anymore. Getting out of busy everyday life helps my mental health so much, and you don't even have to go on long tedious hikes. Even going for a simple walk in the park is good for your soul," said Emma Doroschak, '22.  
Just being around the  natural world and feeling like there is something so much bigger than oneself can change everything. So get out and experience all that this beautiful world has to offer, and appreciate the beauty that is right outside the front door.