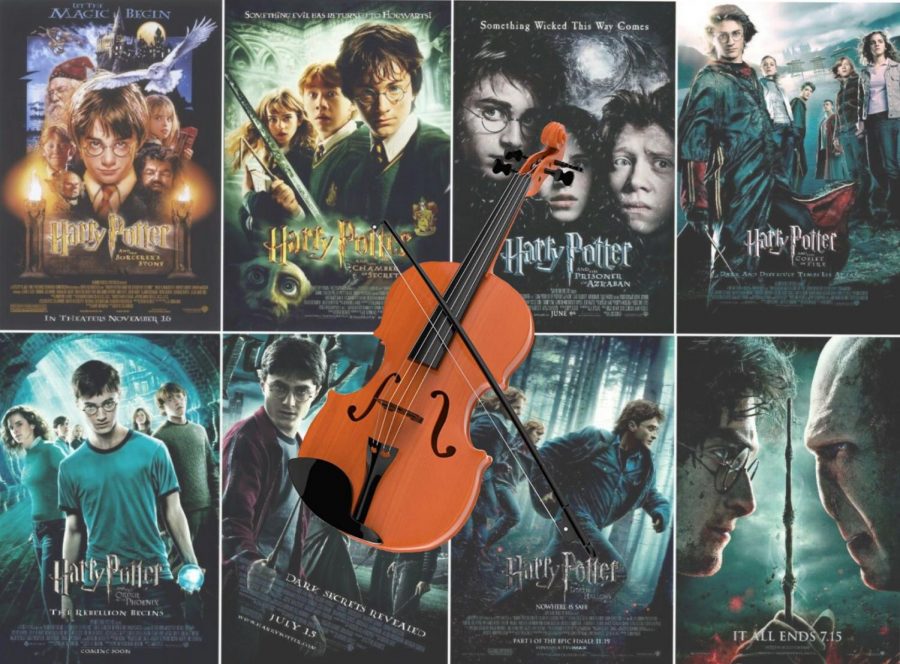 Aafia Farhan
Hey Potterheads: For those looking for a special treat before winter break, grab brooms, wands and muggle friends, and go see the magical upcoming performance of Harry Potter by Minnetonka High School's Symphony Orchestra.
On December 16, Symphony Orchestra will be performing pieces from Harry Potter at the Arts Center. In addition, the eighth graders from Minnetonka Middle School West (MMW) and Minnetonka Middle School East (MME) will be joining Symphony Orchestra to perform at this magical concert. The orchestra's rendition of Harry Potter will include almost every popular theme from the movies mixed into one piece, including Hedwig's theme, Dumbledore's Army and many more.
To prepare for this performance, Symphony Orchestra students received the Harry Potter piece early so that they had time to practice it. After their December 9 concert, Symphony will concentrate on rehearsing Harry Potter until their performance with MME and MMW students. 
Sarah Finn-Sommerfeld is the conductor of Symphony Orchestra. Michael Janning teaches orchestra at both the high school and MMW where he works with the eighth graders. Janning rehearses Harry Potter by breaking the piece into small sections, making it easier for kids to work on. 
The eighth graders are eager and prepared to perform this music with Symphony Orchestra, as evidenced by how vigilant they are with their practicing and rehearsals for this magical piece. 
"[The eighth graders] are really excited. It's a learning curve for them because there's a lot of single section dependency," said Janning. 
Emma Lee Macosko, '22, the co-leader of the Harry Potter Club, eagerly encourages her members to come and see the performance. Macosko's brother is not only a huge fan of Harry Potter but is also in the eighth grade orchestra. 
The orchestra students have worked hard throughout every rehearsal to make this performance riddikulusly good. 
"Harry Potter's great. It's gonna be really fun," said Finn-Sommerfeld. 
Please come and witness this mystical performance that will take the audience's breath away like a dementor's kiss.