The thin line between art and obtrusion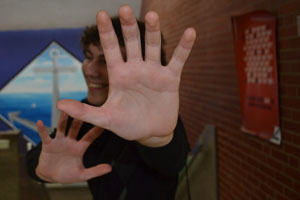 Photography Exhibit Review –
It's hard to imagine a time when there weren't pictures, when you couldn't go online to check out everyone's homecoming dress (something I'm sure many of us will be doing on Facebook this weekend), or be able to see someplace you're going on Google Maps. Before the widespread use of cameras, there was a time when people thought that being able to access such personal images so easily was intrusive and scary.
Exposed: Voyeurism, Surveillance, and the Camera Since 1870, was an exhibit that closed last weekend at the Walker Art Center that chronicled the camera's growingly invasive use. The collection featured a wide spectrum of photos from amateurs and professionals alike. All of which had been taken without explicit permission from the subject of the photo. The exhibit highlights the paparazzi, an obvious source of many sneaky photos, but there are also some more raw entries, such as images from surveillance cameras, and candid shots from the Vietnam War.
The combination of photos clearly composed by professionals and everyday, less-than-perfect shots reiterate the exhibit's theme: the thin line between art and obtrusion. This being said, the quality of the art was clearly less important than the message it represented. Which is fine for me, because I think the odd relationship we have with cameras is one worth thinking about. With social networking, the constant posting of pictures, and the customary presence of security cameras, we've grown to view constantly documenting what we do as normal. However, if you give it a long thought, the concept is actually a bit disturbing, and makes you think twice about how private your life really is. The fact that Exposed has the ability to do this makes it a truly valuable exhibit, especially in a time when this conundrum is incredibly relevant.
Exposed opened May 21st at the Walker Art Center and closed September 18th.  The curators were Sandra P. Phillips, Senior Curator of Photography at SFMOMA; with Simon Baker, Curator of Photography, Tate; and Ann Coxon, Assistant Curator, Tate Modern and Walker coordinating curator Darsie Alexander.
About the Writer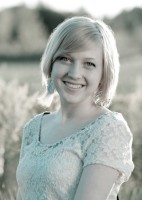 Claire Kelloway, A&E
Claire Kelloway is a Senior this year and the Art & Entertainment Editor for Breezes. This is her first year working for the paper but she is quite...