The Sartorialist: Chronicling a generation 
Ever wish that you could stroll down the posh streets of Milan during Italian Fashion week, or stalk Jenna Lyons (the head designer for J. Crew) through the streets of New York as she goes to her studio? Well then, you must have wished upon a lucky eyelash this morning because I am here to tell you that these very things are possible – sort of. Cue: The Sartorialist, a magic man who gets paid to travel around the world to photograph an endless variety of street style.
The man behind the website, Scott Schuman, worked in the fashion industry for 15 years before he realized that there was a growing disconnection between what appears on the runway, and what appears in the street. This was the yeast in the dough that later rose to become TheSartorialist.com, a blog that chronicles the everyday street style of people all over the world. Schuman's blog is unique because he doesn't solely shoot models or celebrities; in fact, he tries to avoid people who are regularly in the social eye. As interesting and inspiring as Kim Kardashian's 50th pair of groundbreaking cat-eye glasses are, it is certainly refreshing to see pictures of ordinary people who take what they have in their closets and create an outfit with a unique message. Through their clothing choices, they make a statement about who they are. Schuman shoots people whose personal style and taste demand a closer look.
Schuman's selective lens and critical eye are not only documenting current trends in fashion, but also chronicling an era of style: detailing the experience of a generation. Kanye West has described him as a "historian marking the feelings of this generation one photo at a time." From Paris to Berlin to Stockholm to New York, the ups and downs of culture in the early 2000s will forever be saved in time because of Schuman and his camera.
Over the past six years, Schuman has been cultivating his blog to perfection with pictures from all over the world. Along the way, he has taught himself the art of photography, and his work can be seen in many publications, including French Vogue, GQ, Elle, and Fantastic Man. On the side, he has managed to combine his most powerful shots into a book, titled "The Sartorialist." Schuman has been named one of Time magazine's top 100 design influences.
So, the next time you look out over The Commons and become oppressed by a sea of jeans, sweatshirts, and Vera Bradley, click on over to TheSarorialist.com, and lose yourself in the interpretation of style from all around the world.
About the Writer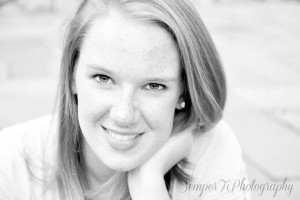 Amy Stoltenberg, Arts & Entertainment
I'm Amy, one half of the Arts and Entertainment editing duo. You can usually pick out my articles because they are filled with sarcasm, critique, and...