This is What Your Valentine's Day Playlist Should Be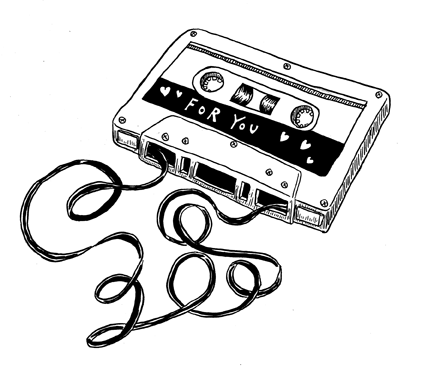 Hang on for a minute...we're trying to find some more stories you might like.
What does every stereotypical Valentine's Day consist of? Roses, fancy dinners, chocolates, oversized stuffed animals, poems, and jewelry. So cliche. However, your Arts and Entertainment Editors are bringing you a new approach to this special holiday. It's out with the old Valentine's Day traditions and in with the new. We present to you the most romantic mixtape your ears have ever heard. If you are looking for a way to prevent spending this special holiday alone, simply give the person who has caught your eye this mixtape. It is impossible to receive this mixtape and not fall into a deep love for the person who brought you this lyrical romance. There is no way you can't expect a proposal after gifting this mix – from 2008 Soulja Boy era and T-Pain classics, we can guarantee romance. If this mixtape fails you, please contact us at (678)-999-8212.
"Kiss Me Thru the Phone" – Soulja Boy
"Let Me Love You" – Mario
"Thinkin Bout You" – Frank Ocean
"Obsessed" – Mariah Carey
"Buy U a Drank" – T-Pain
"Love On Top" – Beyonce
"Suga Suga" – Baby Bash
"This Could Be Us" – Rae Sremmurd
"Let Me Take You Out" – Bryan J
"Ride Wit Me" – Nelly
"Find Your Love" – Drake
"Cater 2 U" – Destiny's Child
"Best Love Song" – T-Pain
"As Long As You Love Me" – Justin Bieber
"Juke Jam" – Chance the Rapper
"I Need Love" – LL Cool J