What Colleges Look for in a Strong Application Essay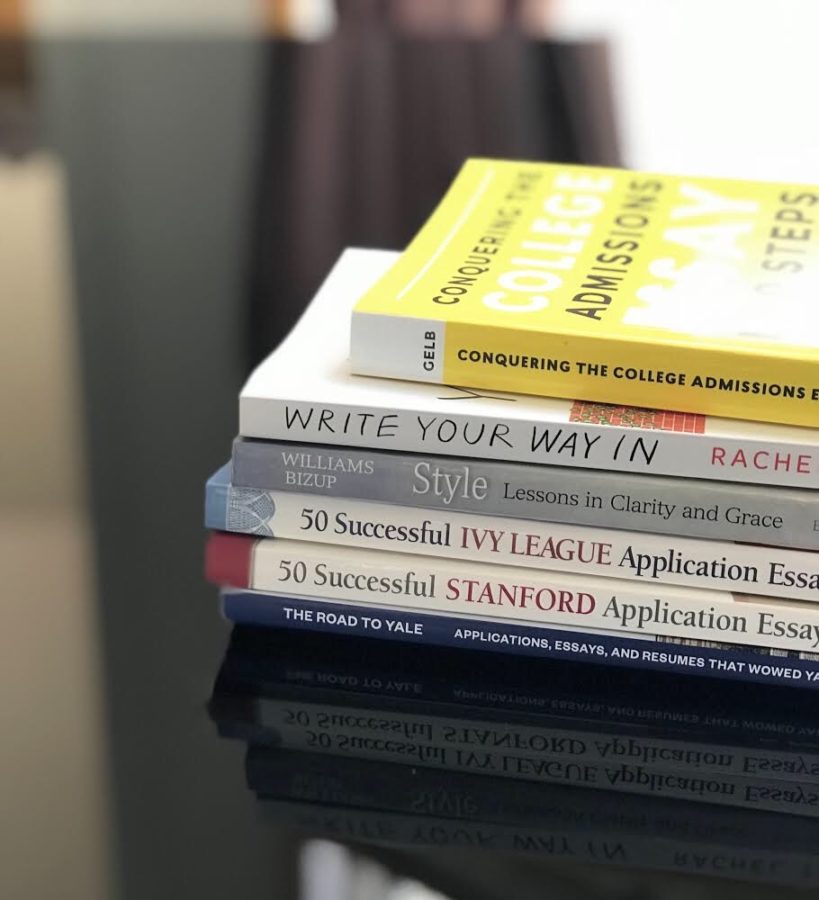 September is the time of the year when a new chapter begins for college freshmen, and rising high school seniors start to think about the long and grueling college application process. However, one of the main concerns that upperclassmen have about the application process is the essay requirement. Minnetonka senior, Emma Meents, is mainly worried about "whether or not [she] can actually get into the college" of her choice, and the way the essay might impact her application. But fear not; the vaguely-worded essay questions shouldn't be an obstacle to the overall success of an application. Essentially, there are three overarching points that students should follow to write a strong essay.
First of all, students should know that the main purpose of writing these college essays is to let one's personality and voice shine through, and to communicate what type of person you are to the admissions counselor. Many students think that impressing the reader with flashy vocabulary and sentence structure is an essential part of the essay; however, the ideal outcome is simply an exhibition of the way that one thinks and reflects on the world. College counselor and author of "Mastering the College Essay: The Art of Writing to Discover," Gloria Chun, argues in her book that "the best way to write the college application essay is to become an idler […] and to reflect more." Chun finds that high-schoolers usually have "the instinct to try and impress the college admissions officer". But in reality, the most central fact is that "more than [their] accomplishments, colleges want to know who [the student is]."
On a more technical note, it is important for students to "show, not tell." This phrase may seem rather cliche, but it is most becomingly used to describe how to write a college essay. Some high-achieving students see the essay as a chance to flaunt the many accolades they have earned throughout high school. And while this may be partially true, it is even more necessary to reflect on the experiences one has gained from an achievement. For example, if a student won a national award with their robotic team, they could briefly mention winning the award, but should focus more on writing about overcoming the obstacles that they encountered. This way, students can kill two birds with one stone; they can show off their achievements, while also demonstrating their critical thinking skills and learning agility.  
Lastly, students must do their research and be very specific when writing about why they want to attend a certain college. A common mistake that many writers make is to craft a generic description of a college they would like to attend, and then copy and paste it onto every application. This shows the admissions counselor that the writer is careless and lazy, which will lower the chances of acceptance exponentially. Steer clear from this tactic, and instead, do abundant research. If a student truly wants to get into a certain university, they should put their research about that institution's academics, extracurriculars, and location in their essay, and in doing so, reveal their enthusiasm and passion.
No matter where a student is on their college application journey, it is never too early to start looking at colleges' essay requirements. It is also important to note that the essay can significantly tip your application in any direction. In the end, Chun appropriately summarizes that "the essay will continue to play a significant role in determining the viability of candidates for admission."