Covid's Impact on Sports: The Real Game Changer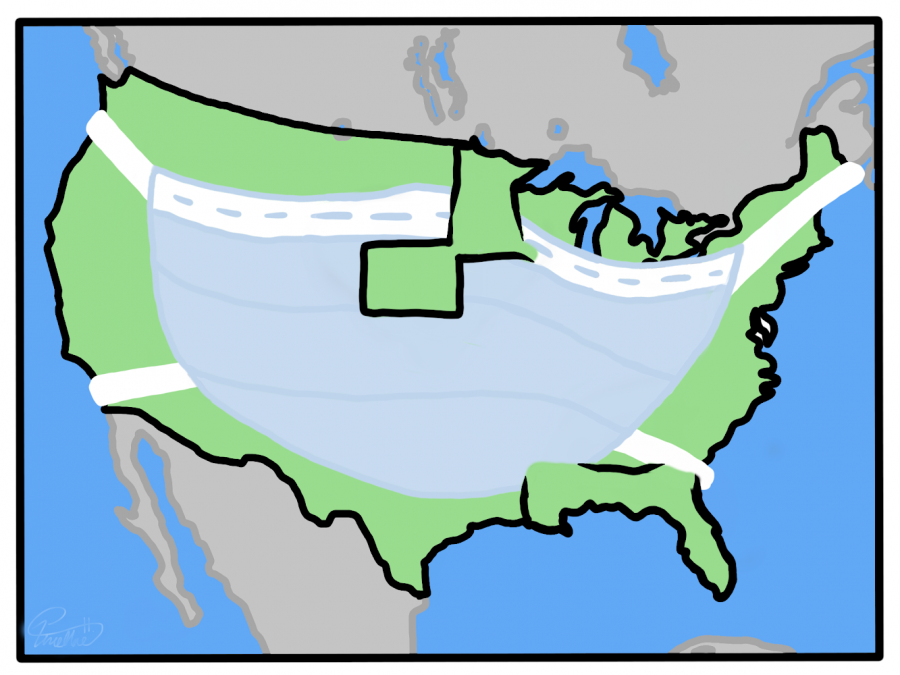 Aarya Dev, Managing Editor, Sports & Wellness
September 25, 2020
"And that's a touchdown," yells the sports announcer. After a split second of silence, the crowd goes wild as the running back from the home team scores the winning touchdown. Everyone is out of their seats ecstatically, popcorn goes flying and the air is filed with the joyous exclamations of passionate fans. The team joins their fans, celebrating as the stadium overflows with support. Unfortunately, many teams have watched this once-common occurrence turn into a distant fantasy.
COVID-19 has impacted people globally on a variety of platforms. From education to economies to even just putting food on the dinner table, struggle and frustration have remained common emotions associated with the pandemic. 
With a rise of 25 million in global unemployment and over 911,000 deaths worldwide, sports and entertainment are sometimes the last thing on anyone's mind. But as communities start to heal and adapt to the coronavirus, people have started to question if, how, and when they will be able to support their favorite teams again. 
Countries' responses to the pandemic have varied immensely, and the same is true of different sports leagues. From professional leagues to the Minnesota State High School League (MSHSL), COVID responses have been different for each organization. Here are some examples: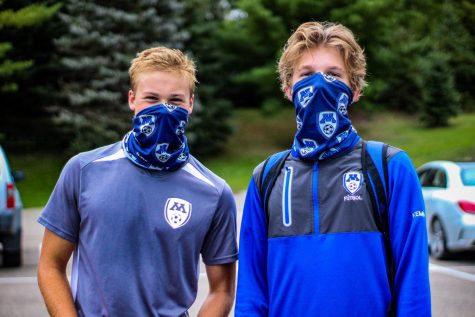 The NBA
 The National Basketball Association (NBA) restarted its 2019-20 season on July 30th. With 22 teams involved, the games and scrimmages are being held at the ESPN Wide World of Sports Complex at Walt Disney World Resort near Orlando, Florida. They have enforced a no-live-fans rule and have worked with health officials to create a rigorous testing schedule and to impose safety measures to best mitigate risk of COVID-19. 
When asked about when sporting events could become safe, American Physician Dr. Anthony Fauci said, "What you need to see is the trajectory of the curve starting to come down. We could start thinking about getting back to some degree of normality when the country as a whole [starts] coming down [in cases]."
The NCAA DI College Football
The Division One Board of Directors has made the decision to move the 2020-21 championship to the spring, disappointing many college football fans.  In accordance with both the World Health Organization and state laws, every college has mandated custom rules and regulations for players and teams that have resumed practices this fall. There is yet to be an announcement regarding fans and any other changes in play. However, fans remain optimistic that they will get the chance to cheer on their favorite teams in championship in the spring. 
The MSHSL
Not only is the MSHSL an important part of the state-wide community, but it can also be a major contributor to the futures of many high school students. Most colleges give out just under twenty full-ride scholarships to players, with the exception of football, which offers around 85. These are not only life changing, but often very necessary. 
"It's really disappointing to know that we won't be able to play the sports we love like we used to," said Minnetonka student athlete Molly Welch, '22. 
The MSHSL announced that they would be aligning with school policies to combat COVID risks. It would require players to follow those policies, as well as comply with a statement emphasizing the voluntary aspect of the activities and the risk involved. Some football conferences, such as the Lake Conference that the Minnetonka Football Team is a part of, have postponed their season to the spring. On the other hand, teams such as MHS Cross Country and MHS Women's Soccer have continued with their seasons.
The coronavirus pandemic has had a devastating impact on societies worldwide, and sports were no exception. From losing simple Sunday night entertainment to losing college scholarship opportunities, these changes have altered how players continue their sports. We hope fans are able to cheer on their teams and that high school students get the chance to be accepted into their dream college teams as soon as possible, as safely as possible.