National Art Honor Society: A Club That Uses Art As A Force For Good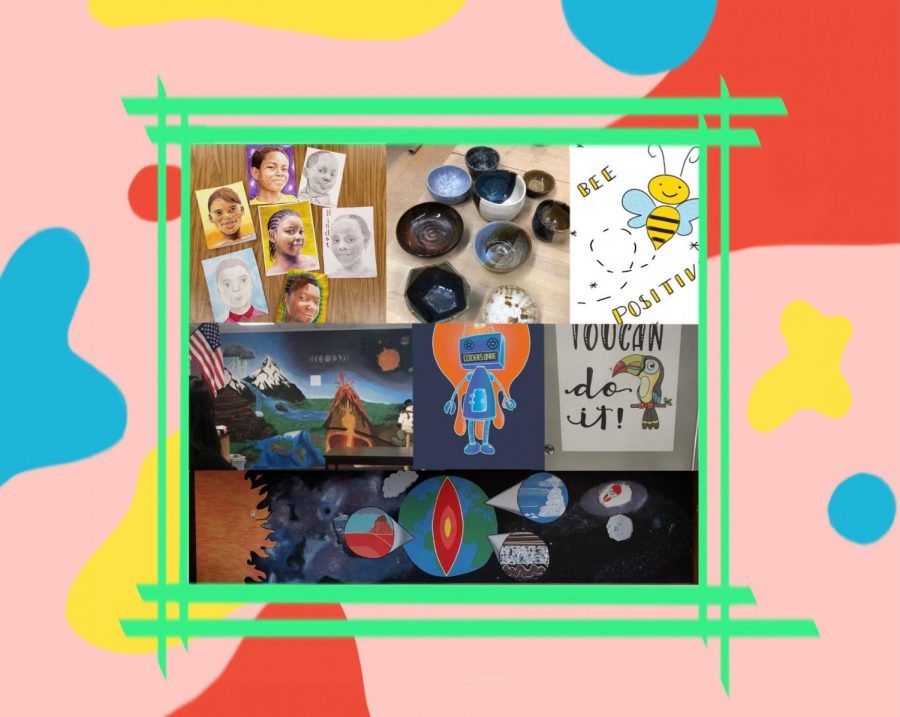 Not an artist? Not a problem! National Art Honor Society, while a club rooted in art, is open to everyone. The national program and scholarships are only available to juniors and seniors, but the Minnetonka club is offered to students of any grade. National Art Honor Society provides students with an avenue for creative expression through artistic volunteer opportunities. 
Lena Pak, '21, co-president of National Art Honor Society and a member for all four years of high school, said, "my favorite part is finding really cool ways that we create art that creates a positive impact."
Reese Dawson, '23, also a leader of National Art Honor Society, said that her favorite part of the club was "being able to apply something I am passionate about, art, to being able to help others."
The most popular project that the National Art Honor Society completes each year is The Memory Project. This year, all the assignments are coming from Afghanistan. Founded in 2004 by Ben Schumaker, The Memory Project works to promote intercultural kindness by showing children all over the world their own value. So far, The Memory Project has engaged 280,000 youth in 55 countries. 
Regarding The Memory Project, Pak also said, "it is really fun when we receive videos of kids receiving their portraits and they are so happy and it's really cool to make that connection with someone else and to create something for someone else."
"Last year they sent us a generic video of these kids receiving [our work], and I remember last year, I spotted the child receiving her portrait and I could see her in the background and that was really exciting to get to see that," Pak said.
Due to the ongoing coronavirus pandemic, the National Art Honor Society has had to shift its activities. This has been difficult since many projects were collaborative and art supplies were shared. 
Dawson said that "it's been hard to work on projects together, but we are able to host meetings over Zoom."
 Prior to moving online, the National Art Honor Society was working on a mural at Minnetonka Middle School East. This year, the National Art Honor Society has also collaborated with Painting People's Pets, which has students create pet portraits for the holidays. 
Nevertheless, the National Art Honor Society has continued to find inventive ways to keep students engaged and provide opportunities for art individually within the comfort of their homes. 
The National Art Honor Society is a fantastic opportunity for students to volunteer with artistic expression, no matter their skill level as an artist. 
Likewise, Pak said, "I think a lot of people feel nervous about joining an art club if they aren't an artist, but this club is definitely open to people even if you don't consider yourself to be an artist." Furthermore, "we are happy to teach you and support you in art skills."
They meet once a month or every other week on Tuesdays during the lunch period, depending on how many projects are going on. Students who want to learn more about the National Art Honor Society, Lena Pak, You-Gyung Won, and Reese Dawson are the leaders for this year; those interested can follow their Instagram @mtka.nahs for updates and information.