Featured New Classes
Minnetonka High School is called the "school of opportunity" for good reason: very few other high schools throughout the nation offer courses quite like ours. Every year, MHS adds different opportunities in order to cater to their student's diverse interests. This year is no exception. Read on to learn about four of the brand-new courses for the '22-'23 school year. Giving students the opportunity to learn about different types of subjects that deal with real world application can help students realize what they want to spend the rest of their lives doing.
ADVANCED ENGINEERING DESIGN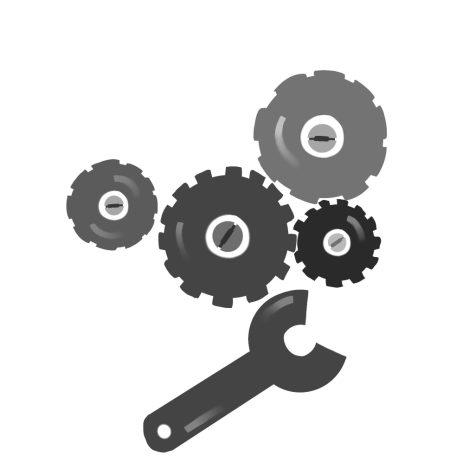 The newest Tech Ed class at Minnetonka High School is Advanced Engineering Design II, taught by Mitch Burfeind, joining a growing lineup of classes in STEM and practical fields pushed for by the district. "It's a little like the Capstone engineering class," said Burfeind, describing it as the engineering version of Minnetonka Research. "Most of these kids will be pursuing engineering in college," he said, " so they're being exposed to all of it now.". Advanced Engineering Design II is meant to be taken as the 3rd class in a string, after Introduction to Engineering Design and Advanced Engineering Design I.
Nathan Richter, 23' is taking AED II this year, continuing with the string of Engineering Design starting in his sophomore year "I'm most looking forward to using the 3D modeling software on the computer," he said. When asked what he was most hoping to get out of the class, he replied that he hopes to learn more about what to expect as an engineer, and to learn to think like one. According to Burfeind, any student can take an engineering class, and the most important thing is to be "up for a challenge and a hard-worker."
DISABILITY STUDIES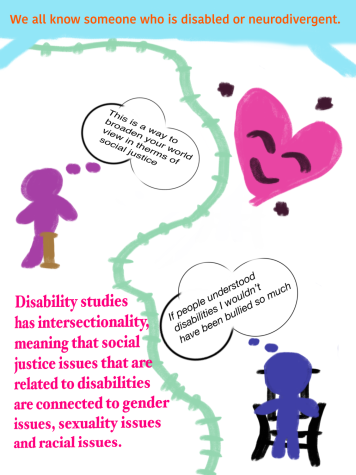 Through educating people about the history of issues like hate-speech and discrimination, future generations can learn from the past. Disability Studies, a new course created by Jack Mulvaney, does exactly that. "[Disability Studies] generally looks at different aspects of culture related to legislation, history, culture, literature and studies how disability interacts with society," said Mulvaney. One of the most unique aspects is that neurodivergent students helped create this class in order to help students truly understand the world from their perspective. "This is a class with some students that are considered disabled, and I definitely want them to be at the forefront of this class, and have their voices heard about autonomy and agency," said Mulvaney.
Ableism is a huge unacknowledged problem in our society. Representation of disabilities is limited. A lot of the time, disabilities are seen through a neurotypical- a person without disabilities–lens. "I've noticed in my time in school that no one ever talks about disabilities," said Amrita Kaur, '25, a student helping with the autism part of the curriculum. "…I feel like that it should be given more prominence in schools." Education is the only way to combat issues like ableism by opening the minds of students. The only prerequisite to the course according to the activity page is to come with "an interest in creating a more inclusive world." This class will certainly make MHS more inclusive.
VANTAGE EDUCATION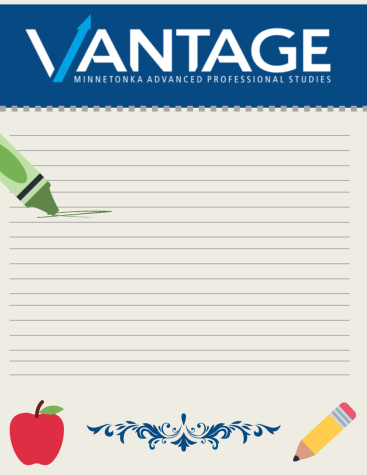 Another new opportunity that has a lot of people excited is the Education VANTAGE strand. New this year, this strand involves the classes English for the Teaching Profession and Exploring the Teaching Profession. Students who successfully complete the course are awarded one English credit, one Family and Consumer Sciences credit, two credits from the University of Minnesota Twin Cities and three credits from the University of Minnesota Duluth.
Jennifer Souba, 23' says she is taking the course because she enjoys being around kids and wants to go into teaching post-high school. "I'm super excited about going into the classrooms and being with the kids," she said. The course is taught by Mrs. Ikola and Ms. Picha. They described ideal students for the program as "having a desire to work with other people and being caring, kind, responsible and supportive." They said that students in the strand will be challenged to lead, reflect on themselves and be responsible for their own work. "Students will learn to honor diversity, and they will be making an impact on young children" said Ms. Picha. Said Mrs. Ikola, "It's exciting, and there is never a dull moment."
FORENSIC SCIENCE
Imagine you are trapped in an isolated location with a murderer on the loose. The police cannot get to you, and the killer might strike again. You start to feel scared, until you remember that your teacher Dr. Amanda Say taught you exactly how to find the murderer when you were an upperclassman in your Forensic Science class. The new Forensic Science class at MHS is a fun and innovative way to learn science. Dr. Say, after teaching it in Texas, created this course in Minnetonka in order to broaden the types of science that students can learn about.
"To me, something that I wanted to be able to bring to MHS was a science elective that students could engage with when they couldn't find that connection to a traditional science class, like chemistry, physics and biology," said Dr. Say. Plus, this class is unlike any other science class taught at Minnetonka, or any other course in the building for that matter. Students will get to experience forensics for themselves, learning about blood splatters, finger prints and more. "I think that it is amazing to have general sciences but having forensic science and other sciences…is a really good thing. It shows some sort of topic and learning…and real world applications," said Kaden Squires, '23, a student taking Forensic Science. A fun, unique, and interactive way to learn science, while getting to be in real-life CSI scenes? It's safe to say that justice has been served to crime and mystery loving community of Minnetonka.