Not as Close to the Top as We Thought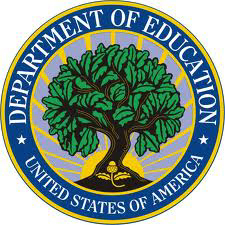 Ryan Liebl, Staff Writer
April 17, 2010
In February 2009, President Obama signed the American Recovery and Reinvestment Act (ARRA) that allotted $4.35 billion to the "Race to the Top" educational program.  The program provides incentives for states to focus on reforming their education systems and raising standards as a whole; specifically, creating assessments that help students succeed, rewarding and recognizing good teachers/principles, and introducing new data plans to measure educational development.  The states that show the most improvement are used as examples for reform in other states and receive additional funding for their programs.
As many of us know, Minnesota is considered one of the smartest states of America and turns out some of the best standardized test scores in the nation.  However, Minnesota finished twentieth out of the forty states that applied in the "Race to the Top" standings.  Instead, Delaware and Tennessee were rewarded with grant money for their reform efforts.  Delaware won because its legislature reconvened just to pass a bill removing its limit on charter schools and revamped its teacher-evaluation criteria.  Tennessee has been improving its education system for decades and was rewarded for its history of reform.
You might be asking yourself, "How in the world did Minnesota not make it?" Governor Pawlenty blamed teachers' unions for stamping out reform that might be less favorable for them.  The truth is, our state's legislature was in session for four months during the competition and proposed no education reform bills whatsoever.  Pointing the finger at teacher unions was somewhat rash by Governor Pawlenty, but in retrospect, Minnesota is one of the top states in terms of education already and therefore our educational system may not require as much reform.  However, whether or not we should reform there's always room for improvement and the legislature will be acknowledging that fact in the next "Race to the Top" competition.