Keepin' it class-y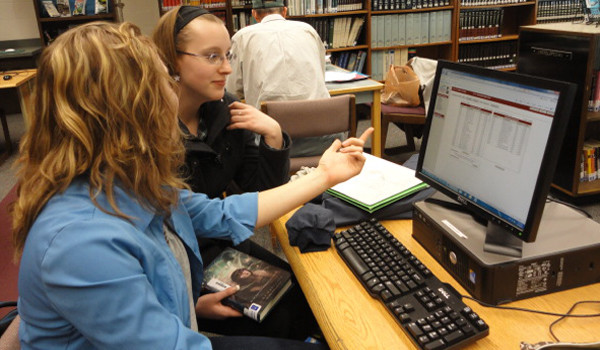 Rachel Z, Staff Writer
May 23, 2011
                As Minnetonka students' interests are changing, so are the classes being offered . One major change is the increase in enrollment in the higher-level science and mathematics courses. Because students are challenging themselves more and more at the middle school level, they are better equipped to take these challenging courses when they reach high school. This coming year a new Multivariable Calculus class is  being added, as well as an Introduction to Engineering Design.
                These aren't the only new classes being added, though. Mind Body Rejuvenation, a semi-recent addition to Minnetonka High School, is being expanded due to its popularity; a level two course will be available this fall. According to Assistant Principal Ehrmantraut, students are drawn to this course because "it is a new experience students haven't had at Minnetonka High School before." Elementary Mentoring will also be added, which will be added as a follow-up to Child Development. This course will focus on the later stages of childhood, and students will have the opportunity to work with children at nearby elementary schools three times a week.
                The growing number of students in DECA is also contributing to changes in business and economic class enrollment. There are over 80 kids registered for IB Business and Management for the 2011-2012 school year, while this year there were fewer than 20 in the class. Students may be drawn to this class because it is taught by DECA advisor Mr. Sill. DECA Academy is another new course to be added next school year, and will be one of the new hybrid online classes. It will be worth 0.5 credits for a full year course, but will be completely outside of school. It features speakers from the business community and coursework that is more similar to career opportunities.
                DECA Academy is not the only one of these hybrid classes that is being added; another example is a course on Biomechanics is as well. These courses benefit the students in that there will not be unnecessary face-to-face class time to fill and there will be opportunities to include more field research in the curriculum. They will appear just as a traditional in-class course would on transcripts. These courses will be just as rigorous as  fully in-school classes, and Assistant Principal Ehrmantraut stressed that in comparison to traditional classes, they "require the same expectations, the same everything."
                In the future, Minnetonka plans to add more of these hybrid classes, especially in the Social Studies and English areas. In classes like AP Psychology and Sociology this opportunity to do field research can be very valuable. Administrators will be able to evaluate these hybrid classes after next year by comparing them with traditional classes. So, underclassmen, don't be surprised if they grow and gain popularity in your next few years here.