Inspecting the Inspector
In the world of Minnetonka Theater, sandwiched in between the grand fall and spring musicals, lies the lesser-known gem called the winter play. This year, the theater department brings us a local show called The Government Inspector. When asked to describe this show in only three words, Senior Dana Akre-Fens (who claims the prestigious title of Stage Manager) says that it is "raunchy, satirical, and witty." The show, which is about a small Russian town during the 1800s, is a societal satire that includes lots of bawdy laughs and it is a little edgier than the traditional high school play. Drinking scenes, make-out sessions, and crude humor are all included in this two hour performance.
One of the things that makes the winter play so unique is that Minnetonka High School has brought in professionals to work with the cast. Guthrie and film actor James Cada directs the show, bringing more than thirty years of experience in the industry to the production and sharing his technique and strategy with the young actors here at Minnetonka. Cada picked this show, in part, because he is friends with the playwright who adapted it for American audiences, Jeffery Hatcher. He has also come in to work with students. Minnetonka Senior Sam Schectman, a lead in the show, says that Hatcher's sense of humor is "brilliant and unexpected."  Schectman recalls rehearsals working with Hatcher when he made up a scene on the spot, inspired by the improvisation of the moment and his imagination to create additional material for the show. This freedom of the script and genius collaboration adds charm and another level of skill to the play.
The show, which opens on February 15th and runs for two weekends, has a  cast of 28 people made up of all grades. Expect fresh talent from freshman newcomers such as Will Neisen and Berrit Brown, balanced out by our beloved senior favorites. Akre-Fens beams as she discusses The Government Inspector, describing what she feels is the "best cast yet, with great talent and even better chemistry". With an amazing director, access to the playwright, and such a dynamic cast of people, this show is sure to be a hit. Come with your best friend and be ready to laugh 'til you cry.
About the Writer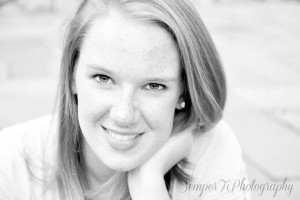 Amy Stoltenberg, Arts & Entertainment
I'm Amy, one half of the Arts and Entertainment editing duo. You can usually pick out my articles because they are filled with sarcasm, critique, and...