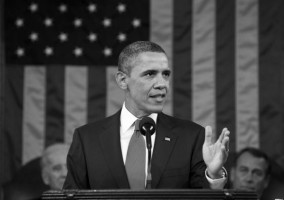 Elena S, Commentary Editor

February 19, 2011
According to the February 7th Rasmussen Reports Daily Presidential Tracking Poll, 27 percent of the nation's voters "Strongly Approve" of President Barack Obama's performance as the leader of our nation. 37 percent "Strongly Disapprove," and overall 50 percent "somewhat disapprove." But...
Lucas R, Commentary Editor

April 27, 2010
Next month, the Supreme Court will hear arguments about a proposed California law that would ban the sale or rental of all violent video games to minors.  It might seem a bit silly to take something like video games to the Supreme Court, but the topic has become a very real issue.  The state of California...