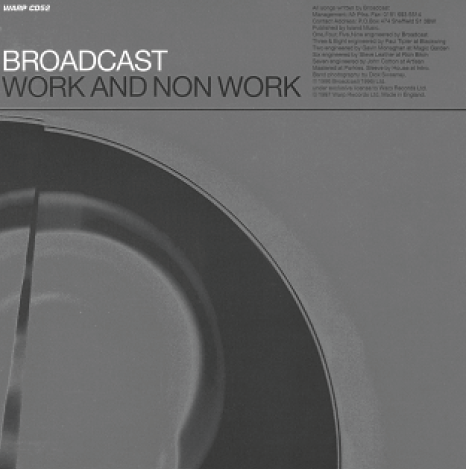 As the leaves turn orange, and the air gets crisp, I feel invited to revisit Work and Nonwork by Broadcast. This 1997 record brought together some of their earliest singles along with their first EP, The Book Lovers, to create this eerie yet charming compilation. Through their affinity for using the sounds of the 60s, Broadcast created a unique, haunting, electronic psychedelic pop sound that garnered them a cult following and made them perfect at capturing the comforting yet somewhat sinister air that October brings.
The opening of this album immediately throws you into an eerie trance with a looping sample from 1967 for the track "Accidentals." The retro synths and Keenan's dry yet inviting vocals lure you into the mysterious ambience of this record. The following song, "The Book Lovers," brings the tempo and mood up, throwing you into the image of "lines and lines / of the spines" and going "down the aisles / along the titles." Then, "Message From Home" invites you want to lazily waltz through autumn leaves while reflecting back on the past. Calling upon the odd, beeping and booping sounds of Moog synths that define the music of 60s retrofuturism,"Phantom" functions as an instrumental interlude that takes a break from the ghostly sounds of the prior tracks.
"We've Got Time" eases the listener back into the regular sound of the album with a pacing instrumental that affirms that "we'll work this rhythm out." The next track, "Living Room," picks up the energy again with a bright guitar melody, "According to No Plan" calms the mood down again before the groovy, drifting song, "The World Backwards." This collection closes with "Lights Out" which uses a more grounded and less distorted tone in its vocals and instrumentation to deliver a mellow message of accepting one's own loneliness.
This record manages to be both bright and warm, both retro and futuristic, both comforting and eerie. It captures the conflicting yet beautiful energy of October. This makes it a perfect record for strolling through colorful leaves or curling up with a book on a rainy day.
Story continues below advertisement