The Weisman Museum – Minneapolis's Hidden Treasure
Nestled in the heart of the University of Minnesota's beautiful campus and perched right on the river, the Weisman museum is certainly a sight to see – inside and out. The museum, designed by the famous architect Frank Gehry, is renowned world-wide for its architecture. The building is made out of stainless steel and bricks and looks as if it came right out of a Dr. Seuss book with its twisted walls and contorted structure. The building itself is art.
The museum is filled with a variety of works, ranging from ethnic ceramics to Georgia O'Keeffe paintings to wax sculptures. It is current, witty, and up-beat. Unlike the Institute of Arts in Minneapolis, the Weisman is relatively small, compact and contemporary. Also, the average age of its visitors are under the age of 75 – it was filled with trendy college students and artsy looking drifters; I felt conscious of my suburbanite status.
The Weisman Art Museum recently had a grand reopening and unveiled four new exhibits: the Leo and Doris Hodroff Gallery, the Woodhouse Family Gallery of American Art, the Edith Carlson Gallery and the Target Studio for Creative Collaboration. Although all of these exhibits were very beautiful, the one that really stood out was the Edith Carlson Gallery, called "Who's Afraid of Edith Carlson?" At first glance, this exhibit appears to be composed of sheets of colored paper that are framed and thrown up on a wall.
I could have scoffed, "that's art?" On a closer look, however, it can be seen that each of the pieces of "colored paper" are really their own separate masterpieces. Carlton's main collection, "Desert Suite," is composed of 583 different individual pieces of paper that she has shaded with a colored pencil. Easy, right? Think again. Each piece of paper is filled with many different shades of the same color, artfully melded into one flowing rhythm. But Carlton didn't just stop with "Desert Suite." She has several of these sets of hundreds of pieces. Some are done with paint, some with colored pencil, and some with crayon. Edith Carlton devoted years of her life to these pieces of art, and it shows. Her work confirms her as the epitome of talent and patience.
So the next time you have a few free hours, migrate on over to the Weisman museum – and be convinced of the beauty of a shaded pencil. Who knows, maybe your math class doodles will be revolutionized.
About the Writer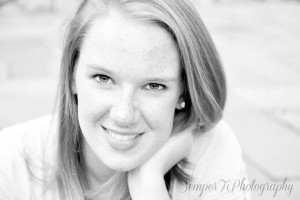 Amy Stoltenberg, Arts & Entertainment
I'm Amy, one half of the Arts and Entertainment editing duo. You can usually pick out my articles because they are filled with sarcasm, critique, and...