Baseball offseason report: It's like musical chairs in the MLB
Just because it's baseball's offseason doesn't mean in the slightest that there's nothing going on. All around the MLB, teams are rapidly acquiring, releasing, and trading players as part of the MLB's annual version of musical chairs. Everyone is making moves, and some key ones have been made by the Minnesota Twins. Here's a rundown of the top moves so far this offseason.
Twins hire Paul Molitor
Despite having no previous managing experience at any level, Molitor was considered the frontrunner for the managing position from the minute the Twins fired Ron Gardenhire. Why is this? Despite his lack of managing experience, Molitor makes up for it with background in lots of other baseball jobs. Since 1979, Molitor has been a player, bench coach, hitting coach, and infield coach for the Twins. However, despite his brilliant baseball mind, there's been some concern about his ability to handle the media. Assistant coaches aren't put under the same spotlight as managers, and without any chance to get used to the pressure, it could be a rough first few months. However, I think Molitor will deal with his new role in the spotlight just fine. This is a good move for the Twins.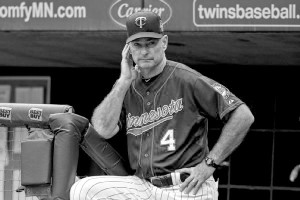 Photo courtesy of
espn.go.com
Twins sign Torii Hunter
From a strictly baseball perspective, this is an average move for the Twins. However, it's great to welcome home a Twins hero. Hunter hit .286 with 17 homers last year, but he doesn't draw walks very often and isn't a very good fielder at this point in his career. However, he's considered a great veteran leader and will be a wonderful influence on young, struggling center fielder Aaron Hicks. Hunter says Minnesota is "where [he] need[ed] to be," and I'm sure Twins fans will be overjoyed to see him return to the place where his legendary career began.

Photo courtesy of startribune.com
Josh Donaldson heads across the border
In the most surprising move of the summer, the Oakland Athletics traded all-star third baseman Josh Donaldson to the Toronto Blue Jays for Brett Lawrie and three minor league prospects. Some people have been declaring it a terrible trade for Oakland, but while it seems curious for the A's to trade a player as good as Donaldson, it could just be a case of the A's wanting to get the most they could for a player at his prime. Despite being a contributor for just the last two years, he'll already be 29 next year, and since most athletes peak in their late 20s, it's unlikely he'll be the same player for more than a few years. If just one of the players they acquired does well, it'll be a very good trade for the A's.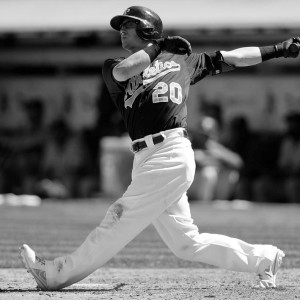 Photo courtesy
of nydailynews.com
Pablo Sandoval signs with the Red Sox
In a time when defenses constantly shift around into different positions, someone like Sandoval who can hit the ball all over the field is a great asset to have. Even though Sandoval is a great right-handed hitter and should be able to take advantage of Fenway Park's short left-field wall, he might struggle because of his inability to hit against left-handed pitchers; he batted just .199 against them last season. Still, I'm on board with this move; he's an underrated fielder, has excelled in a pitcher's ballpark his entire career, and always comes alive in the postseason.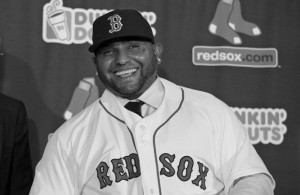 Photo courtesy of masslive.com