Covid-Proof Activites for this Winter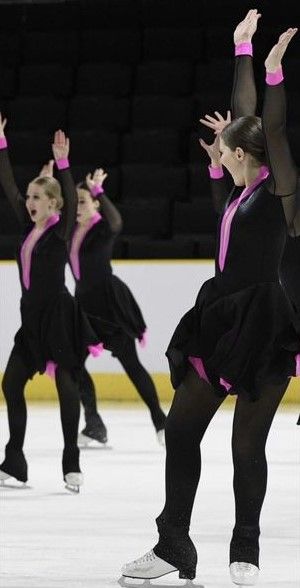 With the freezing weather looming and bringing ice and snow with it, outdoor activities are difficult to find. COVID-19 rates are rising, and it is more important than ever to be safe. So arises  the question: What is there to do with friends and family this winter to stay safe (and hopefully warm)?
One idea is going skiing or snowboarding at local parks. It is a socially-distanced outside activity, but participants will have to bundle up. A popular option in Minnetonka is the Hyland Hills Ski Area. This slope has many policies in place to ensure safety. 
Visitors must reserve seating to eat inside the lodge, masks required in the chalet and shuttles are at 50% capacity. It reopens on November 16th and is fairly inexpensive for a ski slope. 
Daily lift tickets range from $27-$40 depending on the visitor's age and chosen time slot. Daily rental prices are $22.32 for alpine skis, boots and poles, $22.32 for snowboard and boots, and $8.37 for helmets. They also offer 10-day visit packs which cost $285 with an additional $160 for ski rental. 
When asked about what Hyland Hills will look like this winter, am employee stated that  "providing a safe and enjoyable ski and snowboard experience is always our top priority, and having everyone help with these operational changes will be critical." 
Another activity people might participate in this winter is a visit to a smaller mall. Malls have many coronavirus-prevention procedures to keep shoppers safe;  however, large malls, such as Mall of America, still have a lot of people visiting from a wide range of places. Local malls such as Ridgedale, Southdale, and the Eden Prairie Center usually are less crowded and still have a variety of shops. Using the hand sanitizer stations that are set up throughout the mall and wearing a mask can ensure safety. 
Lastly, one activity many do every year that happens to be socially-distanced, outside, and, therefore, safe is ice skating. Some ice skating rinks in the area include Minnetonka Ice Arena, as well as outdoor parks which allow public skating. 
Minnetonka Ice Arena has recently reopened with strict safety measures. These safety measures include allowing a maximum of 25 people on the rink, requiring masks for entering the building (while they are not required on ice), and using a pre-registration system on their website for contact-tracing. No walks-ins are allowed, so remember to make a reservation. The Ice Arena is also reasonably inexpensive, only charging adults $4 and students and seniors $3. 
A frequent skater, Molly Welch, 22, said, " Ice skating was a fun, festive way to be active and safely hang out with friends." 
Outdoor options include public parks such as Central Park or Arden Park, which both offer free public skating. Make sure to check out each one's policies and prerequisites before visiting this winter.