2011 Oscar predictions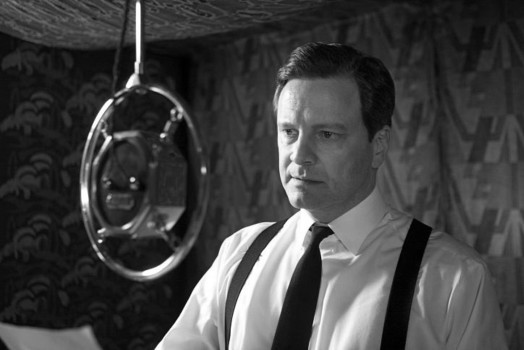 Joe S, A&E Editor
February 14, 2011
Best Picture
The King's Speech should win this pretty easily: It's the kind of crowd-pleasing, prestigious, inoffensive period piece that the Oscars tend to go for, and so far, it's swept all of the industry guild awards, which shows that it has a lot of support in Hollywood. The Social Network is by far the most critically acclaimed movie of the year, but it hasn't seemed to catch on to the same degree with Oscar voters. There is also a lot of passionate support for The Fighter, but I don't think it's enough to stop the King's Speech juggernaut.
Best Director
The Best Picture winner usually wins Best Director as well, so Tom Hooper of The King's Speech is probably a safe bet here, especially considering the love that many have for that movie. However, I can't shake the feeling that David Fincher will still win here for The Social Network.  He's a well-respected and overdue director who directed the most critically acclaimed movie of the year, filling it with his trademark style. When Best Picture and Best Director go to different movies, the benefactor is usually someone just like Fincher. I could easily be wrong, though; Hooper has a very good chance to win.
Best Actor
Colin Firth from The King's Speech will walk away with this. Not only is there no serious competition in the category, but he's playing a real-life figure struggling with a disability, and stars in the Best Picture front runner—three factors that often propel performances to victory.
Best Actress
While many Oscar predictors are calling Natalie Portman a lock for her performance in Black Swan, I have a feeling that Annette Bening from The Kids Are All Right could upset: She's a beloved veteran who has never won before, and she's been running a very effective campaign. Her movie is also much more universally liked, whereas there are many who hate Black Swan. Portman will probably still win because she has had such a stranglehold on this category all year, but I wouldn't be shocked if Bening won.
Best Supporting Actor
The Oscars love it when big stars physically transform themselves, and Christian Bale did just that to portray a recovering crack addict in The Fighter. I think, therefore, that this category is probably his to lose, especially since The Fighter is a very well-liked movie, and this may beone of the only categories where voters can reward it. However, the passion for The King's Speech could easily lead Geoffrey Rush to victory here.
Best Supporting Actress
Melissa Leo from The Fighter is the favorite to win, as her performance – a scenery-chewing, semi-villainous turn given by a beloved character actress – is the kind that typically wins in this category. However, Leo recently began to promote herself through a series of ads that many found to be tacky and desperate; that could hurt her chances. There are also many who believe that her costar Amy Adams, also nominated here, gave the better performance, which could either propel Adams to victory or, much more likely, split the votes and allow neither to win. Were that to happen, the likely benefactor would probably be Helena Bonham Carter, also riding on The King's Speech's coattails, or maybe Hailee Steinfeld: She gives what's really a lead performance crammed into the supporting category for political reasons, so her increased screen time could help her out. It would also be a way for the voters to give a major prize to True Grit, another well-respected movie. As you can tell, this race is wide open, but I'm still going to give Leo a slight edge.
Best Animated Film
Toy Story 3—the only animation nominee to also be nominated for Best Picture or Best Screenplay—probably has this locked, although How to Train Your Dragon does have a passionate fan base.
Best Adapted Screenplay
Aaron Sorkin's witty and brilliant script for The Social Network will almost certainly win. However, I said the exact same thing last year in this category about Up in the Air, only to have it lose in the most shocking  upset of the night. Should lightning strike twice, I could see Toy Story 3 winning here, or maybe the elegantly crafted True Grit.
Best Original Screenplay
The Best Picture winner often wins Best Screenplay, especially when the screenplay is one of the most noticeable elements of the movie, so I expect The King's Speech to score another win here. The Kids Are All Right is the kind of quirky indie comedy that has won this category in the past, but I don't think there's enough passion behind it for it to overtake The King's Speech. Inception, meanwhile, won the Writers Guild of America Award in this category a few weeks ago, but because The King's Speech was ineligible for being a British production, that probably doesn't mean a lot.
Best Foreign Language Film
Since an Oscar voter must watch all of the nominees in order to vote for this category, the winner is usually the most broadly and traditionally appealing movie of the five, not necessarily the best-known or the buzziest. Two movies fit that bill:  Canada's Incendies and Denmark's In a Better World. Either one could easily win, but I'm going to give a slight edge to the latter, which managed to win the Golden Globe in this category last month.
Best Documentary
You could actually make a case for any of the five nominees winning, from the emotionally devastating Restrepo to the crowd-pleasing Waste Land. I believe, though, that the race really comes down to the two most acclaimed documentaries of the year: Inside Job and Exit Through the Gift Shop. The former fits the mold of most past winners—it investigates an important current issue (here, the recent financial crisis on Wall Street) using a traditional, if extremely effective, approach.  The latter, on the other hand, is blazingly untraditional: Its director Banksy is a first-time filmmaker, better known as a graffiti artist, and it uses a fascinating self-reflective approach—it is, essentially, a documentary about the making of a documentary—in order to examine the true nature of art. That unorthodoxy will either help it, by making it stand out, or hurt it, by turning off voters who are used to more traditional fare.
I don't have enough space to discuss the technical categories in-depth, so I'll just give my prediction and one potential upset in each category, but I'd like to cover a few basic principles to help explain my choices. It's important to understand that, while the nominees in each category are determined only by the Oscar voters who work in that branch (for example, only editors determine the editing nominees), all of the Oscar voters determine the winners—a publicist, for example, can vote for Best Sound Editing. Because the voters often familiar with the specifics of each craft, the winners are typically the flashiest of the nominees in each category: Best Art Direction and Best Editing can often seem like "Most" Art Direction and "Most" Editing. However, if the voters truly love a movie—as is probably the case with The King's Speech—they will often vote for it in multiple categories.
Best Art Direction: The King's Speech (Alice in Wonderland could win)
Best Cinematography: True Grit (The King's Speech could win)
Best Costume Design: The King's Speech (Alice in Wonderland could win)
Best Documentary Short Subject: "Strangers No More" ("Poster Girl" could win)
Best Film Editing: The Social Network (The King's Speech could win)
Best Makeup: The Wolfman (Barney's Version could win)
Best Score: The King's Speech (Inception could win)
Best Song: "I See the Light" from Tangled ("We Belong Together" from Toy Story 3 could win)
Best Animated Short Film: "The Lost Thing" ("Madagascar, a Journey Diary" could win)
Best Live Action Short Film: "God of Love" ("The Crush" could win)
Best Sound Editing: Inception (True Grit could win)
Best Sound Mixing: Inception (True Grit could win)
Best Visual Effects: Inception (Alice in Wonderland could win)