Summer festivals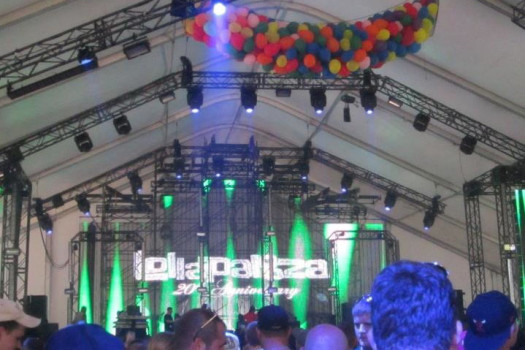 When dreaming of summer, many Minnetonka teens would probably be looking forward to relaxing out on the lake with some pals, throwing parties, or just sleeping, but I would like to add a new task to accomplish during those three months of heaven: music festivals. Think about it, a festival is a place where you can go with your buds, hang out it in the sun and enjoy some of the best music that the record biz has to offer. Whether you want to go local (LynLake Fest, Pizza Luce Block Party), or go to some of the biggest in the country (Lollapalooza, Summerfest), the Midwest is, arguably, one of the best spots for music. Over the course of the last school year, I saved all of my money to go to festivals, and although it was difficult to avoid spending that hard-earned cash, I had an unforgettable summer. From Deadmau5's set in pouring rain at Lollapalooza to Girl Talk's rage fest at 80/35, I can honestly say that music festivals were the best part of my summer. "But where do I begin?" you might be saying, and for you folks, I have made a handy-dandy guide that will help you navigate the foresty depths of the festival world.
Lollapalooza (Chicago)
$215 for 3 day pass
Early August
Headliners (this year):Eminem, Foo Fighters, Dead Mau5, Kid Cudi, My Morning Jacket
-The biggest music festival in the US is a mere 8 hour MegaBus ride from the lovely Minne-apple. Not only does it have the biggest names in the business, but Lollapalooza has tons of other activities to do with your downtime. Between the endless gourmet food, 90,000 people to people watch, and the myriad of vendors (Sony, Adidas and Google+ to name a few) it would be impossible to not have your 72 hour weekend be packed. If you know someone that lives there, lodging is free, and you can get a MegaBus ticket starting at just a buck!
Soundset (Minneapolis)
$37
Memorial Day Weekend
Headliners: Big Boi, De La Soul, Atmosphere, Mac Miller, Brother Ali, Doomtree
-The Minneapolis record label Rhymesayers puts on a yearly hip-hop festival that celebrated its fourth anniversary this Memorial Day weekend. Starting out as a compilation of local acts, this small festival quickly garnered the attention of the biggest acts in Hip-Hop. With 40 acts on two stages, there is always an artist that you either love, or will learn to love. Parking is free and food is cheap so you can afford Soundset with any budget!
80/35 (Des Moines)
$60 (for 2 days)
Early July
Headliners: Girl Talk, Of Montreal, Yelawolf, Grace Potter & the Nocturnals
-Held in a park in downtown Des Moines, this festival is bustling with up-and-coming artists. While the days could be spent relaxing in the stream that passes through the park, the nights are filled with hours of dancing to your favorite acts. For lodging, Des Moines has camping options for a variety of prices. Also, since it is directly downtown, there is a variety of local coffee shops, clothing stores and restaurants.
Pitchfork (Chicago)
$90 (3 day pass)
Mid-July
Headliners: TV on the Radio, Animal Collective, Curren$y, DJ Shadow, Fleet Foxes
-While I only went to one day of this three day extravaganza, I was able to capture its essence. Jam-packed with indie bands, this festival totes some seriously big names without the price tag accompanying the larger festivals. Of all the festivals, this one had the largest shopping section; with at least five record stores and dozens of screen-printing companies on set, they made it easy to embrace the local culture.
About the Writer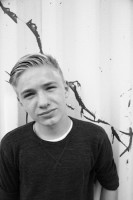 Sam Schmieg, A&E
This is my first full year on the Breezes staff. In my free time I enjoy slanging ribs at Famous Dave's, having never-ending marathons of Gossip Girl,...