Men of Movember – Turning scruff into charity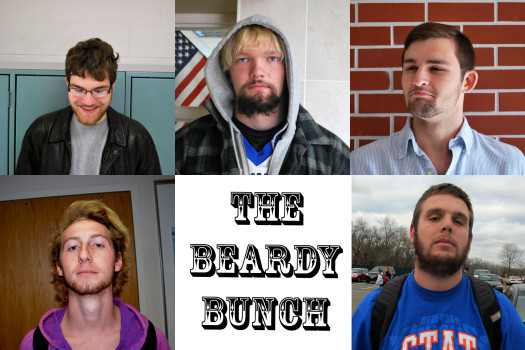 Chuck Norris perfected scruff. Johnny Drama, from Entourage, was a master of the manicured goatee. And take one gander at Rollie Fingers' amazing 'stache and you will realize why my jealousy of men with facial hair is so tremendous. Whenever November rolls around, I am giddy to let my face-mane run wild, but by the end of the month I have only enough hair to be noticed under a microscope.
     Now if you don't know why November is synonymous with growing hair on the front of your head, let me give you the low-down: Movember, or Mustache November, was started as a way to raise awareness for men's health issues, specifically prostate and testicular cancer. Donations are to be sent to Movember.com, where they are distributed to organizations like Livestrong and Prostate Cancer Foundation. Last year they raised nearly 7.5 million dollars worldwide, and this time around, they plan to make even more.
     The participants of this month can be called Mo Bros, or for the lady supporters, Mo Sistas. The women participating are not expected to grow a beard (although you can if you like); rather, they recruit more "Mo Bros" to join the Movember movement.
     In the past couple years, Movember, No-Shave November, or Novembeard, has gained a tremendous following at Minnetonka; what started out as a couple men not shaving has became an epidemic in which hundreds of Minnetonka males are participating.
     While we would like to think that every devotee is in it to promote the core values of Movember, in reality, most people just like a break from the grueling task of shaving. Take for example senior Joe Qualley, who can be seen strutting the halls with a fair foundation of scruff on any given day, who says simply, "Razors scare me."
     But what happens when December arrives? Will No Shave November turn into Don't Shave December? I can assure you that it won't. Many Mo Bros already have plans for the future of their beards: senior Ethan Lauer prepares to "keep the 'stache, obviously," but Grant Smith wants to "shave the greatness off."
     Although most facial hair will depart from faces when December rolls around, for the women at Minnetonka, it will be an excruciatingly long and fuzzy November. Junior Hannah Charpentier says, "It looks unkempt and lazy."
     Although women aren't particularly ecstatic at the thought of hundreds of Minnetonka guys with half-beards, we do it anyway. How can we resist? With such great icons of facial hair, it's nearly impossible to not be influenced by men like Zach Galifianakis, Jeff Bridges, even Dave Navarro. Senior Jeremy Scott is particularly inspired by the "two greatest facial hair growers of all time: Dumbledore and Gandalf." Now I'm not expecting every dude to grow a solid lip-tickler like Tom Selleck, but there is certainly no shame in trying.
     So go forth Minnetonka males, stop shaving, because if anybody asks you, "Why is there a large bird's nest on your chin?" Just remember, it's for charity.
About the Writer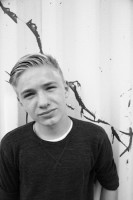 Sam Schmieg, A&E
This is my first full year on the Breezes staff. In my free time I enjoy slanging ribs at Famous Dave's, having never-ending marathons of Gossip Girl,...