3 Must-Try Hot Chocolate Alternative Recipes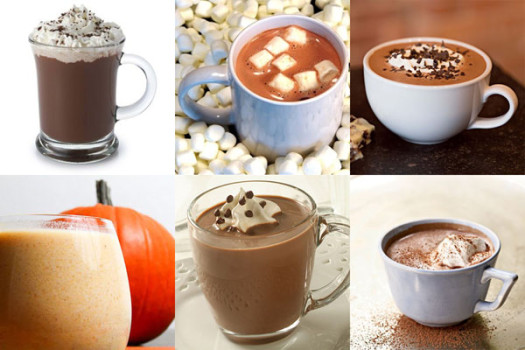 Are you tired of making the same old holiday drinks year after year? Be daring this season and switch out that bland and boring hot chocolate from the package and indulge yourself with one of these exotic, delicious drinks. Come on, go crazy – you only live once.
Healthy: Home-Made Chai Tea
8 cups water
1-1.5 inch piece of fresh ginger, chopped (no need to peel the skin)
1-1.5 tsp cardamom seeds (or 16-20 cardamom pods), grind (avoid cardamom powder, if possible).
1 cup sugar (adjust to taste)
4 cups milk
1/8 cup loose black tea
Boil the water, ginger, cardamom and sugar. Lower the heat and continue boiling another 5-7 minutes. Add milk. Bring to a boil. Watch carefully – when the milk boils, it quickly bubbles over and spills out of the pot. As soon as the milk boils, add the tea. Cover and let steep for 5-10 minutes (minimum). Strain and enjoy. (Lasts in the fridge for up to 5 days)
Fruity: Wassail
1 qt apple cider
1 pt cranberry juice
1 pt orange juice
1/2 c. sugar (we don't put sugar in ours :D)
1 tsp. whole allspice
1 tsp. whole cloves
3 cinnamon sticks
Combine juices. Put spices in top of coffee pot (percolator). Plug in percolator and wait. .
Seasonal: Pumpkin Pie White Hot Chocolate
3 cups whole milk
1 cup canned pumpkin puree
1/2 teaspoon cinnamon
1/4 teaspoon ginger
1/8 teaspoon cloves
1/8 teaspoon nutmeg
1 teaspoon vanilla
4 ounces white chocolate (roughly chopped)
pinch salt
Directions:
1. Heat the milk, pumpkin puree, and spices in a sauce pan until it just starts to simmer and remove form heat.
2. Add the chocolate and stir until it has melted.
3. Pour into mugs and top with whipped cream and garnish with cinnamon.
About the Writer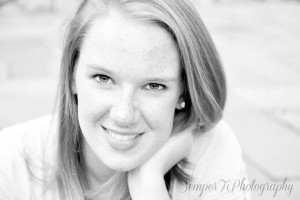 Amy Stoltenberg, Arts & Entertainment
I'm Amy, one half of the Arts and Entertainment editing duo. You can usually pick out my articles because they are filled with sarcasm, critique, and...