The good ol' days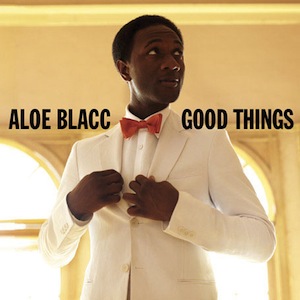 If you and I were to have a conversation, it wouldn't take very long for you to realize my fascination, if not obsession, with rap music. A constant flood of new songs and albums feed my hunger for this wonderful genre, but sometimes, after listening to Midnight Marauders too many times in a row, I need to mix it up. When this occurs, I decide to spend some much needed time with my record player and tap into some under-appreciated music. I'm not talking about some legendary Pink Floyd album, or that unknown Beatles Beside that some only like for appearances. But, rather jazz artists like Cab Calloway and Louis Armstrong who, no matter how much acclaim they receive, will never gain enough recognition.
If you are wondering where to begin with this unexplored genre, I have developed a simple crash course to guide you through the transition. First, I want you to visit the show that sparked my own interest: Hey Arnold. Yes, I am talking about the '90s cartoon starring everybody's favorite football head. I don't know if you saw it when you were younger, but it was filled with somber jazzy tunes that set a great backdrop for Arnold and Gerald's adventures. But the content of the show is beyond the point; I want you to pay attention to the music.
Once you have seen your fair share of this show, it is time to dip your toes in the lake that is Jazz/Soul music. For many, jumping directly to Louis Armstrong can be a struggle, so starting out with albums like Good Things by Aloe Blacc or A Strange Arrangement by Mayer Hawthorne can be an easy transition. These albums are contemporary and feature lyrics ranging from love to complete despair; this variety of emotions is what makes Jazz/Soul so great.
After you have made your foray into this genre, try out some classics. Kind of Blue by Miles Davis is the bestselling jazz record of all time, and is well deserving of that award. It is filled with emotionally-driven trumpet melodies which convey a somber and self-analyzing tone. Another great one to sample is Blue Train by John Coltrane; this one showcases Coltrane's capabilities on the saxophone, often going on strings of notes that take my brain for a spin.
The rest of the exploration is up to you; there are so many good jazz records out there, so go to a record store and try a couple out. I think it will make your parents proud that your musical taste has expanded beyond Ke$ha and Waka Flocka.
About the Writer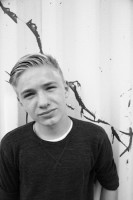 Sam Schmieg, A&E
This is my first full year on the Breezes staff. In my free time I enjoy slanging ribs at Famous Dave's, having never-ending marathons of Gossip Girl,...