A growing Pinterest
High-waisted jeans are no longer the only trend that transcends the worlds of high schoolers and moms, I'm referring to the growing interest in the website, aptly named: Pinterest. What started in 2009 as a way for mom's to swap recipes and DIY ideas caught fire this summer amongst (mostly female) college and high school students. Now, Pinterest is the newest Internet addiction, reaching 10 million monthly visitors faster than Facebook or Twitter.
The concept of the site is simple and hardly anything new, as the name eludes Pinterest is a place to make digital pin boards. Website founder Ben Silbermann defines a "pin" as "a digital representation of an object that means something to you." Users scroll through endless pages filled with bright images of everything from fancy cupcakes to tomorrows fashions, choosing which images best represents their interests, aspirations, diet or style. The simplicity seems to be why the site's first users were mainly middle-aged. Given that most can barely work their way around a DVD player, the 'see it pin it' mentality was an easy attractive alternative to painstaking scrap booking or "Oprah Dream Board" making.
Then why the sudden draw to teens? Senior Paget Pengelly is simple and honest saying, "I like to look at all the pretty pictures and pretty clothes… it's a good place to get sucked in and just zone out." Others like Maggie Weiss use it as "a new way to plan things, like knitting and cooking projects," which seems to be a common use for many who create boards to help decorate their house, or even plan their wedding.
Yet this utility, or sometimes lack thereof, does not address the bare cause of Pinterest addiction, our lofty aspirations. Though it may sound shallow or cheesy to believe a picture-posting site could really reflect someone's dreams and desires, it seems this basic principle is what it boils down to for Pinterest users. Danika Jo Anderson explains, "[Pinterest] is really like a centralized place for everything that inspires you." The act of solidifying your dreams and tastes into pictures is at times the closest thing we can get actually claiming them.
This is probably why Pinterest has recently added a "gifts" section, where users can readily purchase many of the items they so crave. Since the website is advertisement free, this ploy has been a sneaky way for Pinterest execs to plug sponsors and play off of their huge desire driven fan-base. How much the site has made so far is not yet public, but in recent years they've been able to rake in investments from venture capitalists going for about $27 million a pop, and it is estimated that the site is currently worth $200 million and growing.
It's not surprising that is has already inspired a nearly identical knock-off site called MANteresting.com, geared toward the large male population that is generally left out of this pinterest fad. Their slogan? Interesting. Man. Things. Seems to be evoking the attractive simplicity of the original pinterest, albeit in a manly manner.
About the Writer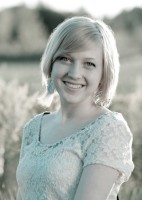 Claire Kelloway, A&E
Claire Kelloway is a Senior this year and the Art & Entertainment Editor for Breezes. This is her first year working for the paper but she is quite...