Kickin' It With Minnesota United: Exclusive With Mr. DeLorenzo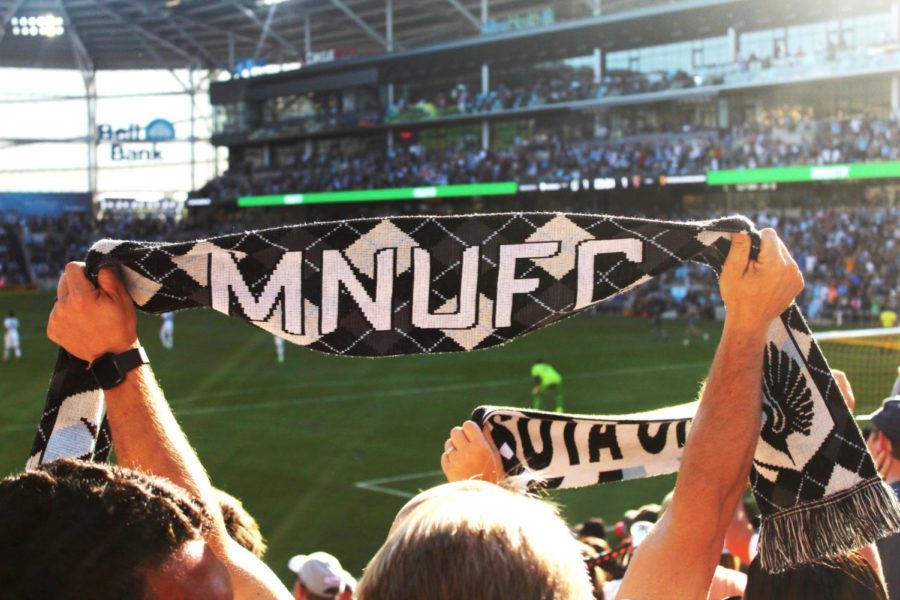 Aarya Dev, Managing Editor, Sports & Wellness
September 27, 2019
No matter what country you go to, a sport you will always see is soccer. Soccer is a globally popular sport that is played in nearly every country with over two hundred sixty-five million players worldwide. Soccer is a game that can unite people through pride for one's country and team spirit. 
When asked about why she loves playing soccer, sophomore Kyla Fung, who plays for Minnetonka, said,"My favorite part of playing soccer is probably the team aspect, as well as just being able to have fun while playing." 
Soccer is seen in abundance in Minnesota as well. The Minnetonka Varsity Women's team won state last year against Wayzata, and the Men's team came in third place.  From preschool leagues to college teams, soccer has grown immensely in popularity, especially in the MLS team Minnesota United. 
Minnesota United Football Club is a professional American soccer club based in St. Paul, Minnesota. They play at the Allianz Field and are lead by head coach Adrian Heath. Their mascot is PK, the loon, and the Dark Clouds and True North Elite are two of their main supporters. Minnesota United has grown immensely, from being a division two team to currently ranking fourth in the Western Conference. 
The Minnesota United crest can be broken down into four details. The gray background, which represents the iron range; and the blue stripe going through, which symbolizes the Mississippi River, uniting the Twin Cities, Minneapolis and St. Paul; the six-pointed star, which signifies the Star of the North; and the Minnesota State Bird, the loon, which is directly in the center. 
Minnesota United might seem distant, but one of MHS's teachers plays a huge part in an MNUFC game. Anthony DeLorenzo is an English teacher here at Minnetonka and has been announcing for Minnesota United since 2013. His love for announcing stemmed from his interest in playing sports and performing in high school. 
Along with announcing for MN United, DeLorenzo has also announced Timberwolves youth games, Minnesota Gophers Women's Soccer, and many Minnetonka sports events. DeLorenzo plays a huge role in game-day experiences for both players and fans.
When asked about his favorite part of being an announcer, DeLorenzo said, " I love being the hired cheerleader. Announcing is being an extension of the fans, and to help build the atmosphere of the game is amazing."
Being a teacher and an announcer might seem like an odd combination, but in actuality, skills can transfer over from both professions. Most teachers not only care about their students learning curriculum, but also creating an enjoyable experience, similar to how announcers not only want fans to watch a game, but have an overall good time. 
DeLorenzo always tries to "[play] that role in making learning entertain[ing]" in the classroom for his students, just like soccer for his fans. 
Minnesota United plays their next game against the Los Angeles Football Club on Sunday, September 19th.