The Scoop on Disney Plus: Disney's Marketing Strategy and What's to Come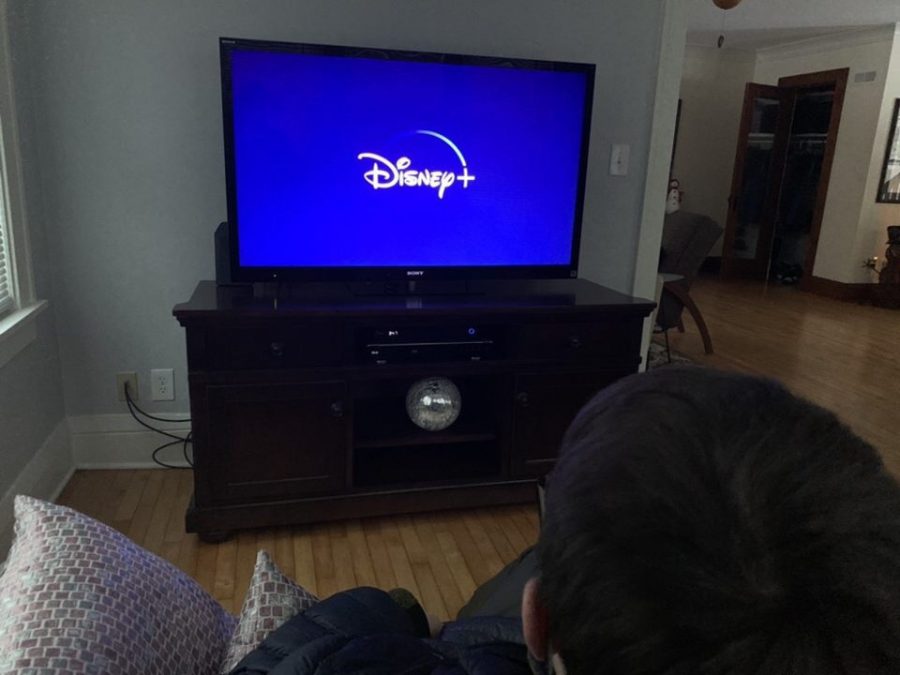 There's been a huge influx of shows and characters being introduced lately, such as Frozen II and the adorable Baby Yoda. These new topics are permeating through pop culture, becoming the subject of many conversations, memes and BuzzFeed articles. But where do they all come from? Disney Plus (or Disney+) is the catalyst for many of the popular phenomena being introduced today.
Disney+ is a new streaming service not unlike Netflix or Amazon Prime, offering a plethora of Disney's movies and TV shows. It provides a wide range of content to its viewers, spanning both time and studios, geared towards a variety of audiences. Subscribers can decide between classics like Lady and the Tramp and the new Star Wars show, The Mandalorian, and they can also choose between a variety of studios under Disney's umbrella, such as Marvel, Pixar, and National Geographic. 
Nearly everyone has heard about Disney's new streaming service since it was announced way back in September 2017. Disney+ boasted as many as 10 million subscribers when it was released on Nov. 12, 2019 in North America, Oceania and the Netherlands. And Disney won't stop there — it plans to introduce the service to the rest of the world in early 2020. Anyone speaking from a business standpoint would say that the famous entertainment company made the right choice. But what made Disney decide to launch Disney+ in the first place?
For a long period of time, Disney relied on cable television for a large portion of its profits. Disney owns several TV networks and channels, such as ESPN, which targets a sports-oriented audience; Hulu, a network containing Disney's adult content; and, obviously, the famous Disney Channel.
Unfortunately for Disney, the rapid transition from cable TV to on-demand streaming services—appropriately named "cord-cutting"—in many American households has left these networks with less viewers and less money. ESPN felt a staggering decrease in profit when an entire 15% of its subscribers left the network within the last five years. 
Disney Channel has also experienced a shocking drop in viewership, losing 72% of its main audience since 2014. Disney Channel's downfall has been attributed to the popularity of YouTube, cord-cutting and the low-quality performance of its new series.
Although Disney maintains its stable profits with its cruises, theme parks and merchandise, there must be a form of media to fuel these attractions. That's why the entertainment company has entirely redirected its vision, focusing the majority of its resources towards Disney+ and reshaping the company. 
Essentially, Disney+ saved Disney from dying out in the future by boosting its profits and being the solution to its cable problem. The long-term future of Disney+ is positive, as analysts expect the new streaming business to accumulate 60-90 million subscribers by 2024.
Although Disney+ is expected to grow, its highest projected 90 million in 2024 is much smaller than Netflix's current 150 million subscribers. How does it plan on staying on top after the glory of its debut?
There are two main advantages the company has over its competitors: brand loyalty and high volume of content. Many people in the United States swear by the Disney brand, putting the Disney logo on their bumper and raising their children on Frozen. 
The Disney company is not limited to only animation and children's shows, either; although many of its recognizable works are geared towards a young audience, they can appeal to people of all ages. The company is also the owner of a lot more shows and movies than we realize, because of the numerous studios, channels, networks and companies it owns. All of the content that these denominations create is also Disney's property, which gives Disney the right to sell it and use it however it wants.
By gradually pulling its content off of other streaming services like Netflix, Disney creates a monopoly over its content, making sure that fans can only watch the movies they love in one place. Doing this not only brings the company more profit, but it also helps Disney analyze its audience and plan its merchandise and pricing by allowing the company to look at statistics, such as how many people have watched a certain TV show or clicked on a certain advertisement. 
Disney+ is also using a smart new strategy: releasing new episodes of its hottest shows only once a week to maintain its viewership over a longer period of time. When whole seasons are dropped all at once, there is an initial hype, but once audiences binge the show in its entirety, viewership declines. However, airing only one short episode a week guarantees that fans will stay hooked if the show is good.
So, with all its great content and shiny, new label, are the students of Minnetonka High School excited about Disney +? Some agree that Disney is completely worth it, while others say they can find similar content somewhere else.
Crystal Lin, '21, subscribed to Disney+ the weekend it came out. She shares an account with her friends, and they often watch movies and TV shows together. 
Lin decided to get Disney+ because it was "like Neftlix, but cheaper", as Disney +'s monthly subscription fee is $7, much less than its main competitor Netflix's $13 per month. Lin and her friends "grew up on Disney", and wanted to watch their favorite childhood movies. 
Fellow student Laurel Pankoff, '21, doesn't have it yet but plans to subscribe to Disney+ in the future because of the nostalgia and fun Disney's movies offer. 
However, others aren't so set. 
Sri Pulavarthi, '22, states that she most likely won't get Disney+, because she "could find whatever [Disney+] has to offer somewhere else."
Pulavarthi names other streamers, like Amazon Prime and Netflix as services that offers similar shows, saying that Disney+ isn't worth the money.
Disney's new streaming service is currently the highlight of the media. The company is putting all of its future into Disney+ and using its best marketing skills to amass a large audience. The future is unknown as to whether it will continue to rise in fame and popularity or whether it will succumb to the more powerful streamers like Netflix. Regardless of your opinions on the matter, I think we can all admit that Baby Yoda is a super cute poster child.