Alums And Their Albums: Notable MHS Alumni who have released music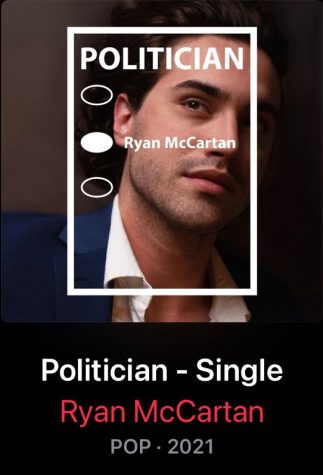 Minnetonka High School is known for its outstanding arts programs, so it is no surprise that many notable alumni have released music after graduation.
"Being a student and young artist at Minnetonka taught me a lot about self-reliance, communication, conflict resolution and team building — all skills I use daily as a professional artist," explained Ryan McCartan, '11.
McCartan has released a number of singles and EPs since graduating from Minnetonka High School.  
"I was, and remain, very artistic. I was loud and always wore bright colors. I sort of dressed like the television show Glee! threw up on me," McCartan said. 
In high school, McCartan was very immersed in the theater programs offered at Minnetonka. He also sang in a number of choirs. In 2015, McCartan and his girlfriend at the time, Dove Cameron, formed a pop duo called The Girl and The Dreamcatcher. The pair split up in 2016 and McCartan switched to a solo career.  He released his first single, "When You Went Away,"  in 2017. In 2018, he released his first solo EP, The Opposite. In 2021, McCartan released another single titled "Politician." He described his music as a combination of pop and jazz. 
Based on his experiences, McCartan shared a piece of advice for current Minnetonka students.
"Everyone can do what you can't do. No one can do what you can do. Pay far more attention to yourself than you do to what everyone else is doing. And be adaptable. It's always good to have a specific dream and to work hard to attain it, but remember that no matter what your summit is, there are many roads up the mountain," McCartan said.
Similarly, Annalise Johnson, '21, was involved in Coffee House and wrote music throughout high school. 
"The arts programs, in my biased opinion, are some of the best programs the school has to offer," she said. "We got to explore our own personal aesthetics in a very supportive environment and that helped me develop portions of my style as a musician." 
In the summer of 2021, she released an EP of demo tracks with a friend. The most popular song is titled, "By Then." Around the same time, Johnson released two cover songs.  
"My advice for current high school students is to use your time to find real relationships. Surround yourself with authentic friendships that will help you build the identity that brings you the most joy. High school is a great time to explore the person you are and the unique interest you have, so pour your energy into things that renew your energy," Johnson said.
These are only a few of the Minnetonka alumni who have released music after graduating. Will you be the next?