Local Alternatives: Other options close to home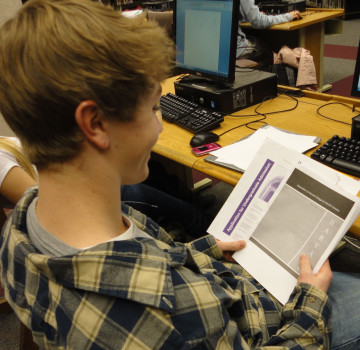 Courtney B, Staff Writer
December 17, 2010
 To some college applicants, the concept of a four-year college away from home full of complete strangers can seem daunting. The costs of tuition, room and board, textbooks, and perhaps transportation that come with the four-year-college package do nothing to alleviate these apprehensive feelings. However, there are other options for post-secondary education than four-year colleges. Community, technical, and specialized career-focused colleges offer less expensive tuition and a variety of programs to suit each student's area of interest in an environment not too far from home. Here are a few options available to you:
 At the ITT Technical Institute, located in Eden Prairie and Woodbury, students interested in technology, drafting, health sciences, and criminal justice have opportunities to receive an education close to home in a relatively short amount of time. The ITT Technical Institute website says they "are committed to helping men and women develop the skills and knowledge to pursue many opportunities in today's fastest growing career fields."
 Globe University and Minnesota School of Business has locations all over Minnesota and the Twin Cities. It offers Associate's, Bachelor's, and Master's degrees in a wide variety of programs ranging from health management to business administration, providing an education for various interests. They offer a relatively inexpensive tuition at no more than $625 per credit hour, depending on the program. A career college focused on helping students achieve their professional goals, Globe University and Minnesota School of Business "offers small class sizes, a hands-on approach to learning, outstanding faculty and above all, personal attention," according to their website.
 Interested in becoming a hair stylist, makeup artist, or massage therapist? The AVEDA Institute of Minneapolis could be the perfect school for you. The school's available programs include cosmetology, esthetics (principles concerned with the nature and appreciation with beauty), massage therapy, and spa therapy. Attendance also gives students a much better chance of being hired at AVEDA Salons, where starting salaries are around $24,000 a year, in comparison to those who studied at other schools.
 At Inver Hills Community College, located in Inver Grove Heights, you can earn Associate's degrees in Arts, Science, Applied Science, and Fine Arts for around $4,965 per year.
 If you enjoy cooking and think you might want to pursue a career in culinary arts or the restaurant industry, Le Cordon Bleu could be a good option for you. It's located in downtown Minneapolis and has other locations all over the country and pledges to prepare you for every aspect of the restaurant business. Average starting salary post-graduation is around $26,000.